In these unprecedented times, it is more important than
ever for us to rally together and put our community first. Join the Iowa Wild in support of the Food Bank of Iowa. With your help, every dollar donated will go towards feeding individuals and families in need. We are more than hockey - and together we will beat this opponent!
We are proud to work with the Food Bank of Iowa to support the Central Iowa community, specifically families/individuals in a time of need during the pandemic caused by COVID-19. Every $1 donated feeds four meals.
Iowa Wild is proud to match the first $1,000 of individual donations made through our team page.
Our generous friends at Mercedes Benz of Des Moines and The James Law Firm have each agreed to match the first $1,000 of individual donations made through this page. Thank you for helping us make a difference.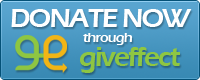 But Wait, there's more...
On top of doing good for our community, we are offering additional incentives to Wild fans who participate in this initiative:
• Up to $49 Donations: Social media shoutout and name included on our #WildAboutOurCommunity donor graphic
• $50-$99 Donations: Video shoutout from an Iowa Wild player shared on Iowa Wild social media (If you are not on social media, we will send your personalized "Thank You" video via email.)
• $100+ Donations: VIP game experience at a future Iowa Wild game
Now and always, we are #WildAboutOurCommunity.
---
Looking for more ways to help?
The medical professionals at MercyOne Des Moines are putting their lives on the line to keep our community as safe as possible. MercyOne is accepting donations to help fund medical supplies and equipment, support staff and students, and provide patient assistance. Please consider donating to aid these healthcare heroes.
---