Iowa Wild Street Team
The Iowa Wild will help you sharpen your skills this summer with a visit from the Iowa Wild Street Team. The Street Team comes to your neighborhood and sets up street hockey for all to enjoy. No equipment, no ice, no problem. Game On in a neighborhood near you!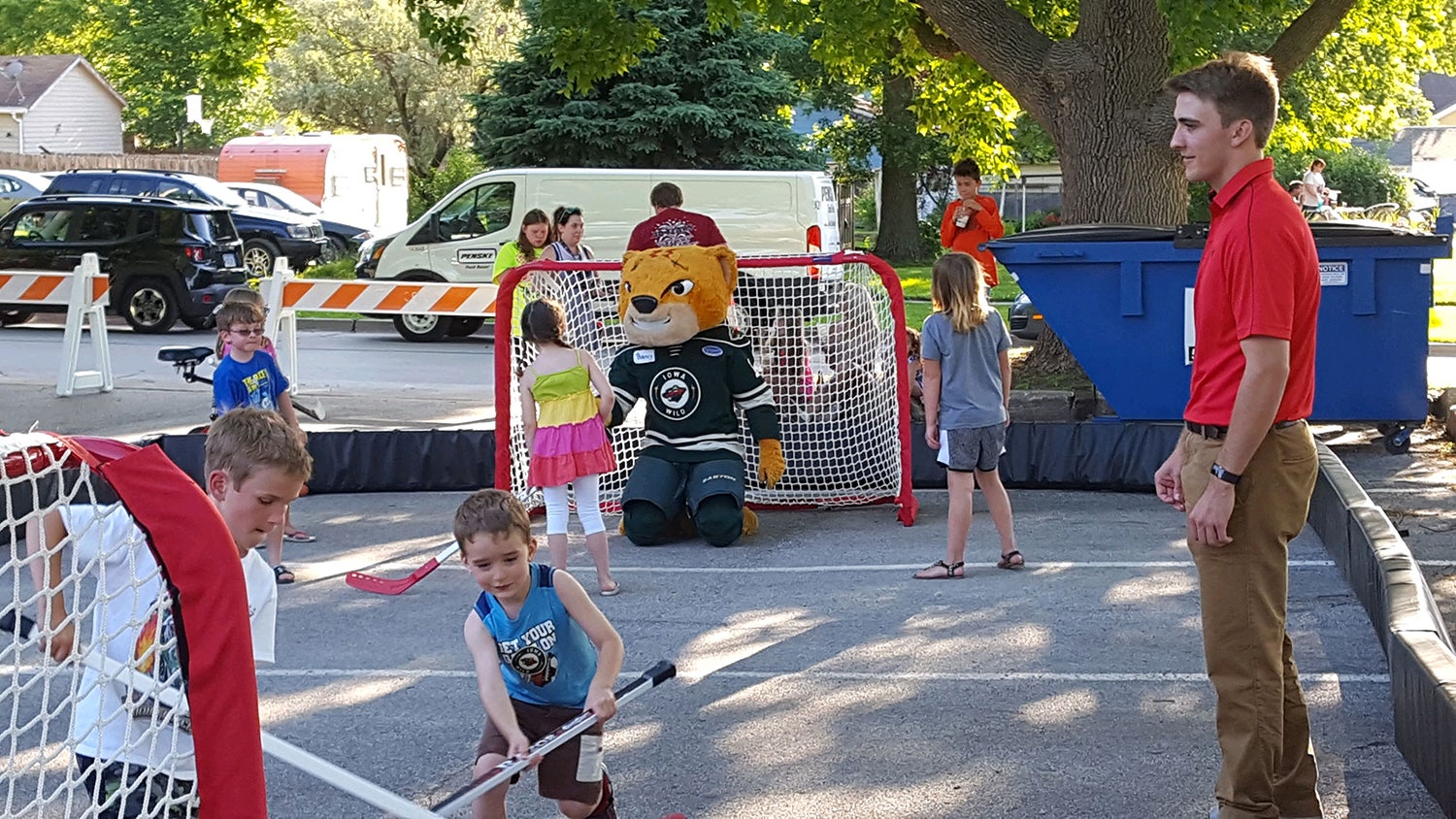 Sign Up Your Neighborhood To Have Crash and The Street Team Stop by For 2 Hours of Street Hockey!

The Wild Will Provide Sticks, Floor Hockey Pads and Goals!

To Sign Up, please complete the Formstack below. *Street Team travels a maximum of a 20-Mile radius from Des Moines