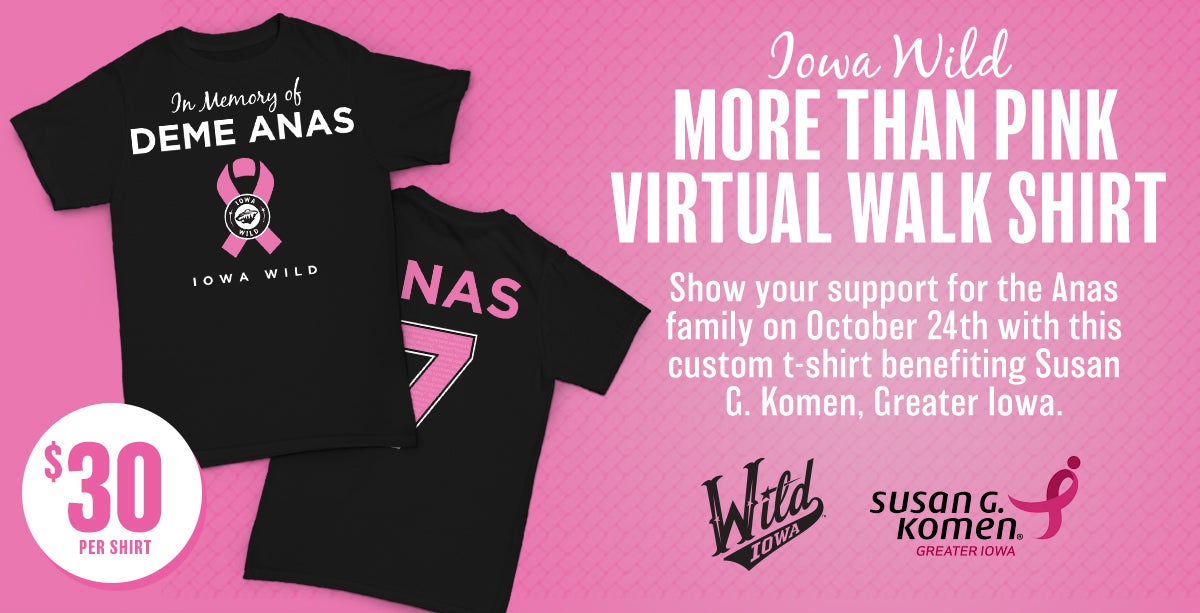 More than hockey. More than Pink.
On August 27th, 2020, a beloved member of our Wild family passed away after a 23-year fight with breast cancer. Deme Anas, mother of #7 Sam Anas, has been a part of our Wild family for the past 4 years. She became a part of our Pink in the Rink breast cancer awareness nights and was an inspiration to everyone in attendance.
It is our honor to walk for Deme and carry on the joy she brought to our lives. We created these custom shirts in her memory, to wear for the Virtual Susan G. Komen Heart Walk and beyond.
Every fan who purchases a shirt will receive an exclusive code with a discount for event registration. Please join us (virtually) on Saturday, October 24th as we walk in memory of Deme.
Proceeds from every purchase are donated to Susan G. Komen of Greater Iowa. The money we raise will fund research to discover more effective treatments, as well as vital patient support to help connect people with breast cancer screenings, diagnostics, treatment
"Skate hard and keep shooting."
INTERNATIONAL ORDERS BUY HERE
Orders close October 6. Shirts will be shipped the following week.