FLEX TICKET MEMBERSHIP
A GAME DAY + DIGITAL MEMBERSHIP EXPERIENCE
Enjoy a year-round experience with an Iowa Wild Flex Ticket Membership, featuring the ability to use your flex tickets on any open seat at any available game, PLUS additional benefits such as free tickets to our March 12th game and digital account manager.
If you have questions at any time, please contact please contact a service representative using the chat feature in the bottom right corner of this page or contact the Iowa Wild office at tickets@iowawild.com or at 515-564-8700.
---
PLAN BENEFITS
TEN (10) IOWA WILD FLEX TICKETS
Use your flex tickets in any combination for any open seat at any Iowa Wild regular season home game! You can select your seats and your games in advance or redeem them on the day of the game–the choice is yours!
- - -
DIGITAL TICKET ACCOUNT
Easily access games through HyVeeTix.com and select the best seats at any Iowa Wild game of your choice!
---
SEATING AND PRICING
2022-23 Flex Ticket Membership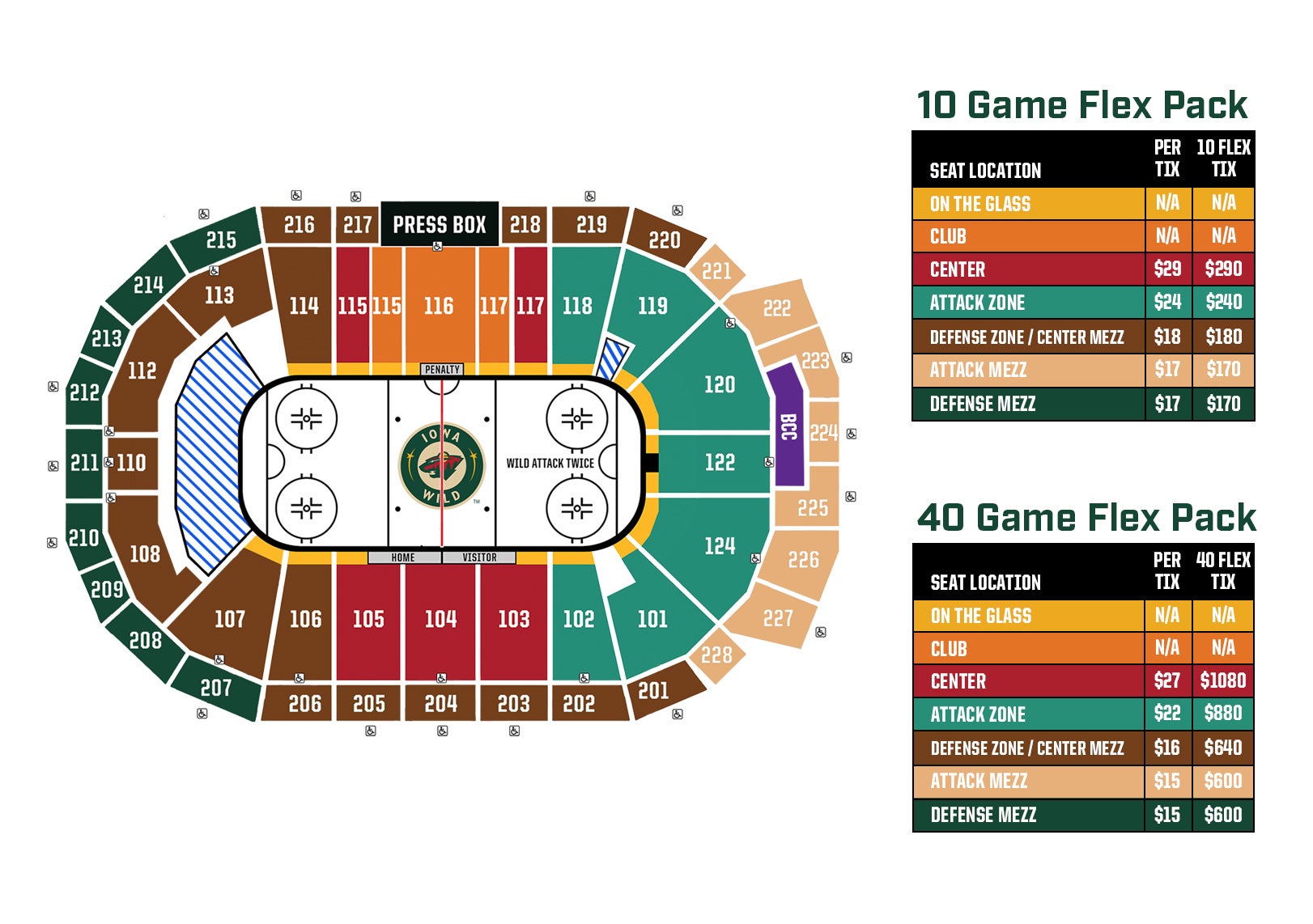 *Membership benefits and plan details are subject to change.*