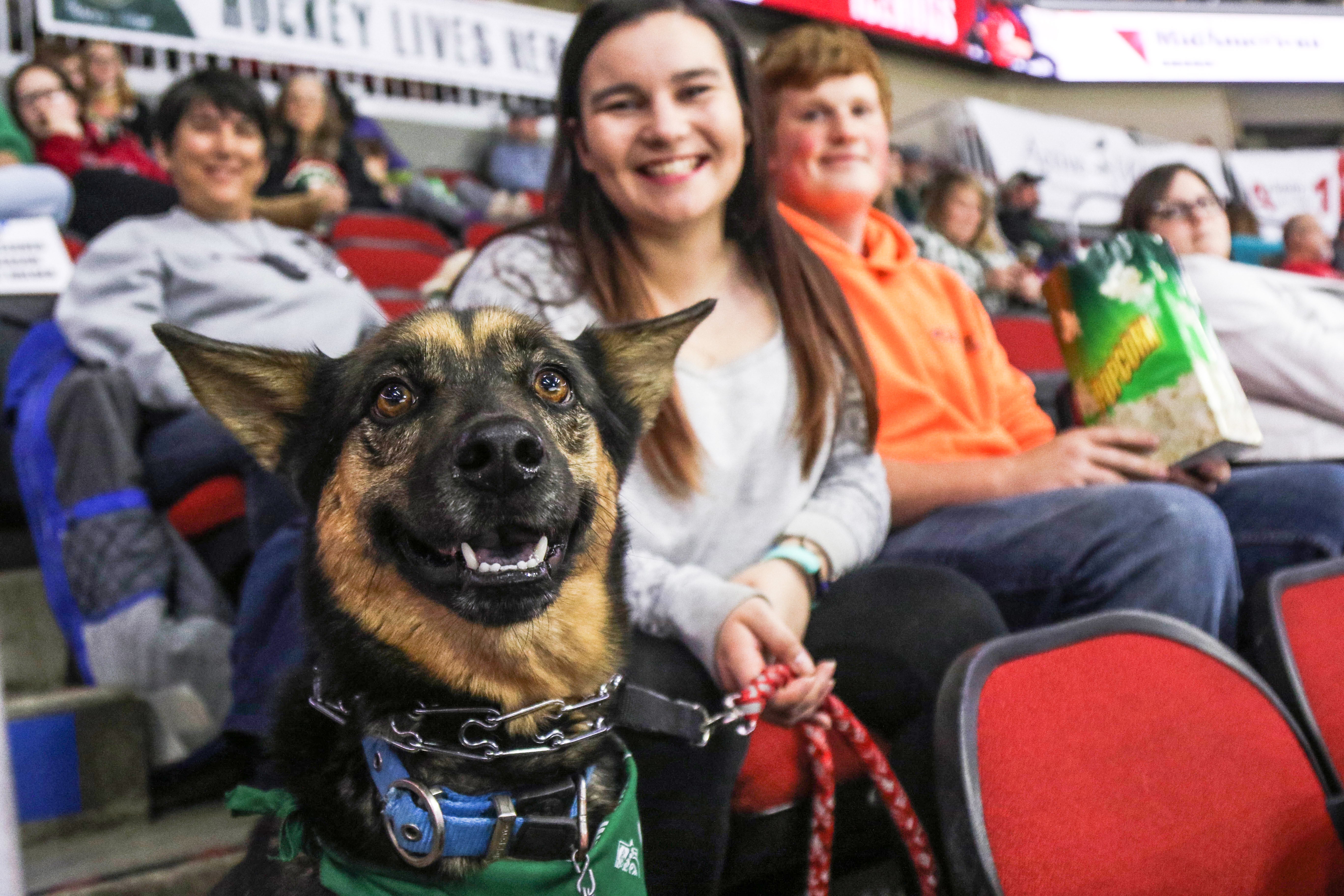 Bring your best friend to the rink for Pucks & Paws Day with the Iowa Wild on Sunday, December 4th!
Every ticket purchased through this link donates $2 to the Animal Rescue League.
Each ticket purchase includes admittance for you and your dog(s).

The first 400 dogs in the building will receive an Iowa Wild doggie bag dispenser courtesy of Fleet Farm and KIOA!

All dog owners must sit in sections 108-113. (this includes Wild 365 Members)

Every furry friend must be on a leash.

If dogs need to go to the bathroom, fans can exit and re-enter the building through the north entrance smoking doors.

Please make sure your dog is comfortable with stairs as they are necessary to access all seats.

All dogs must enter through the North Entrance of Wells Fargo Arena, and are required to check-in and complete a waiver*.
If you have already bought a ticket, you do not need to buy another one to bring your dog, just make sure to sit in our dog friendly seating area (sections 108-113).
Still need to buy a ticket? No problem! Click one of the "Human+Dog" button below and make sure to fill out a waiver using the "Dog Waiver" button before gameday!
DOG WAIVER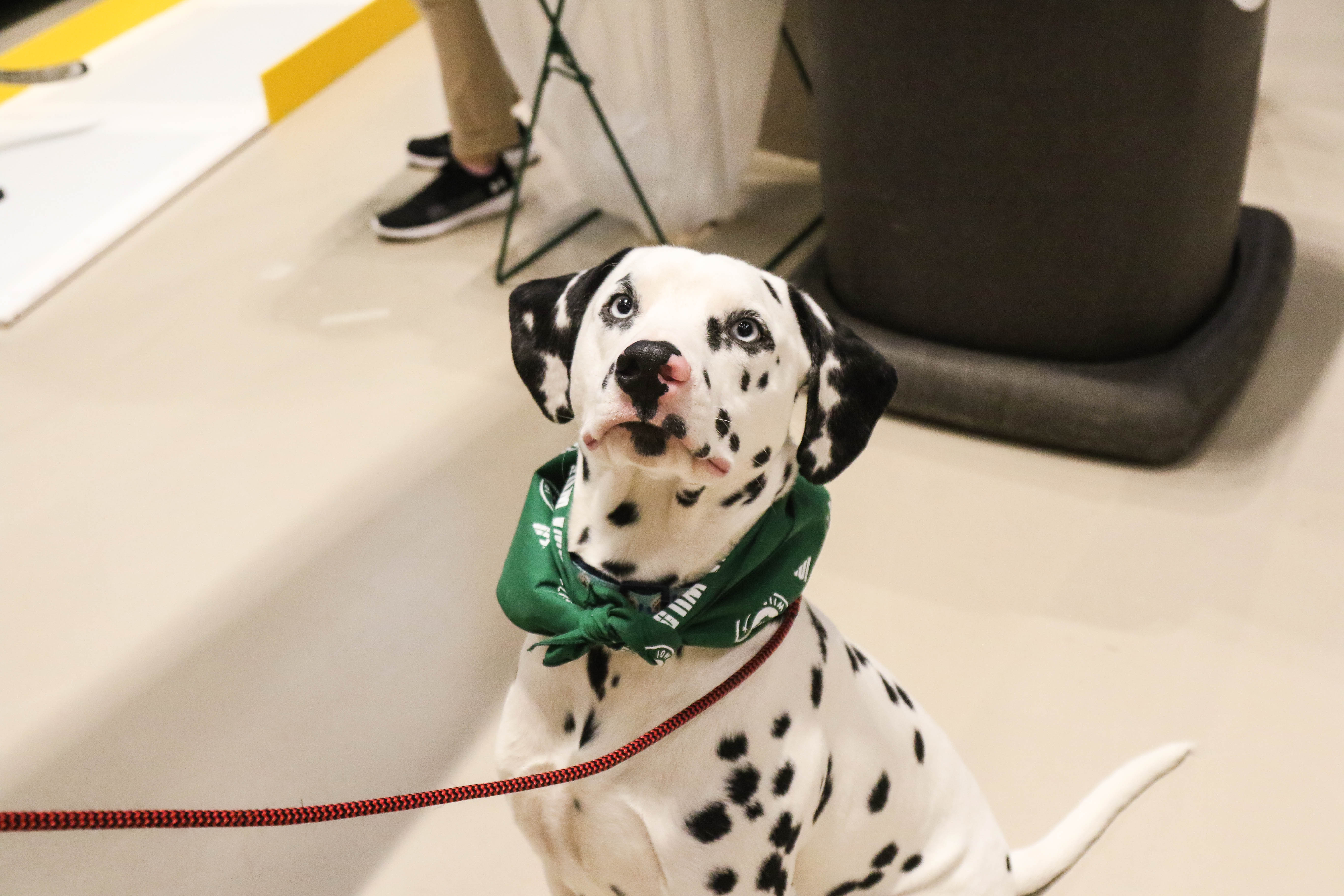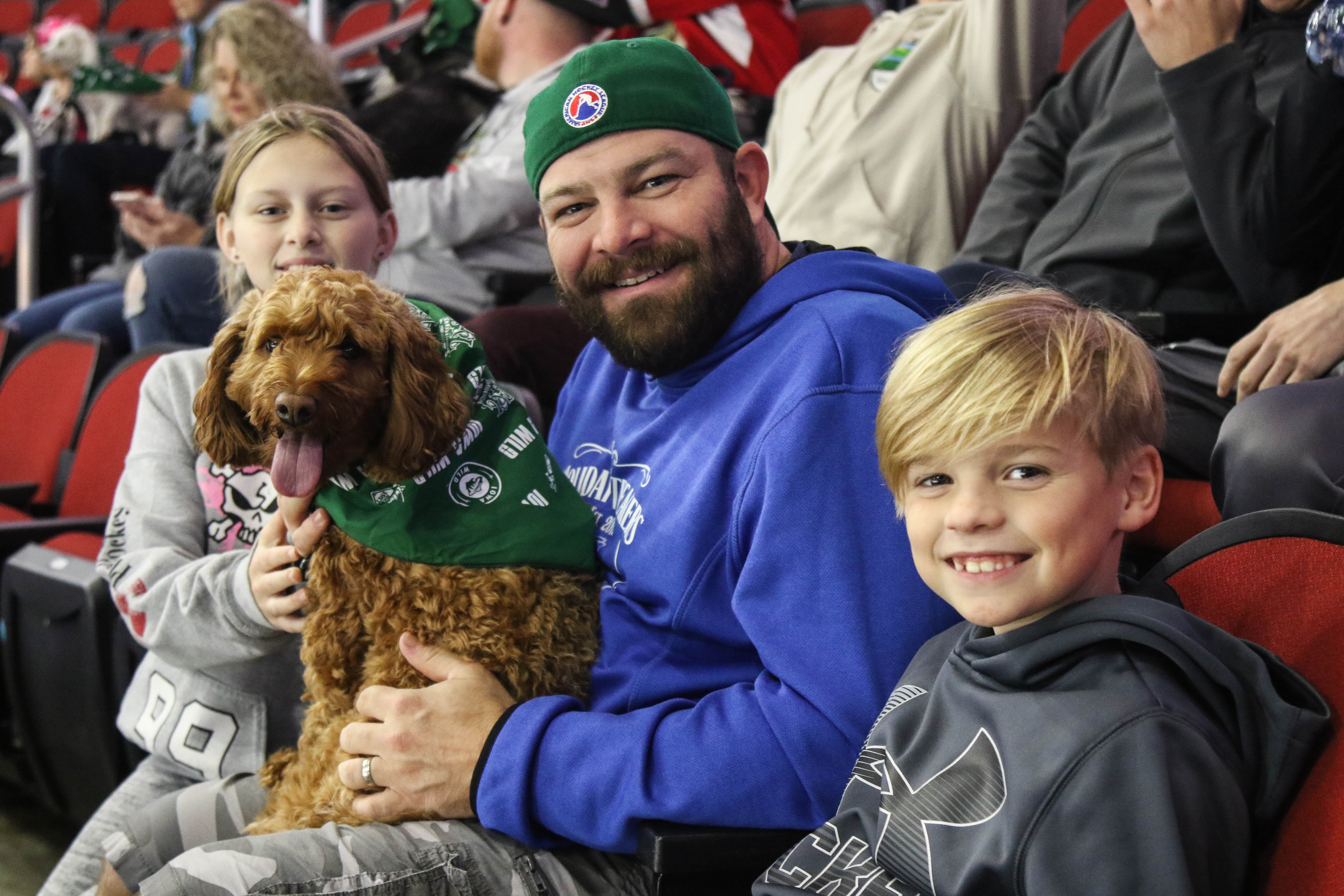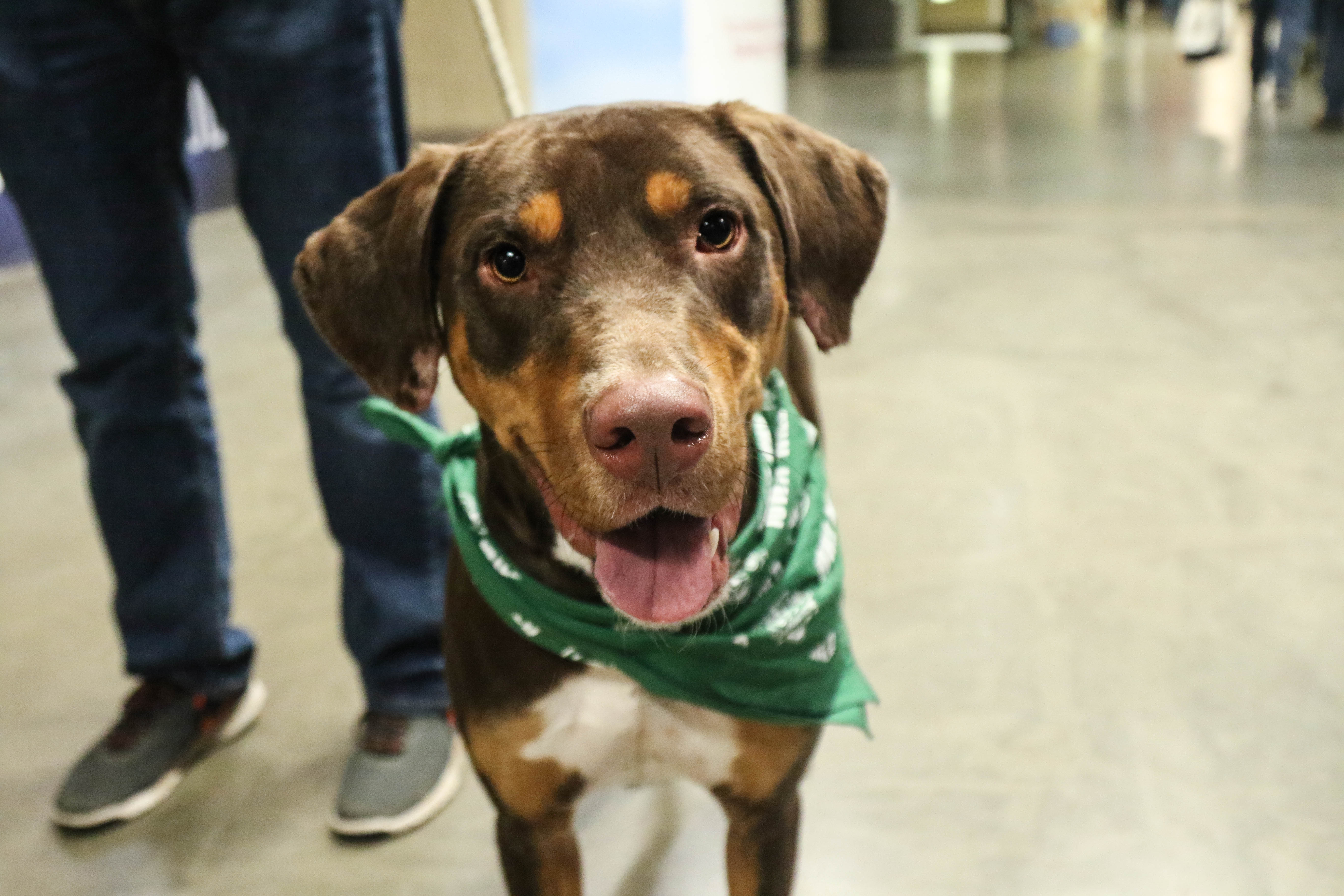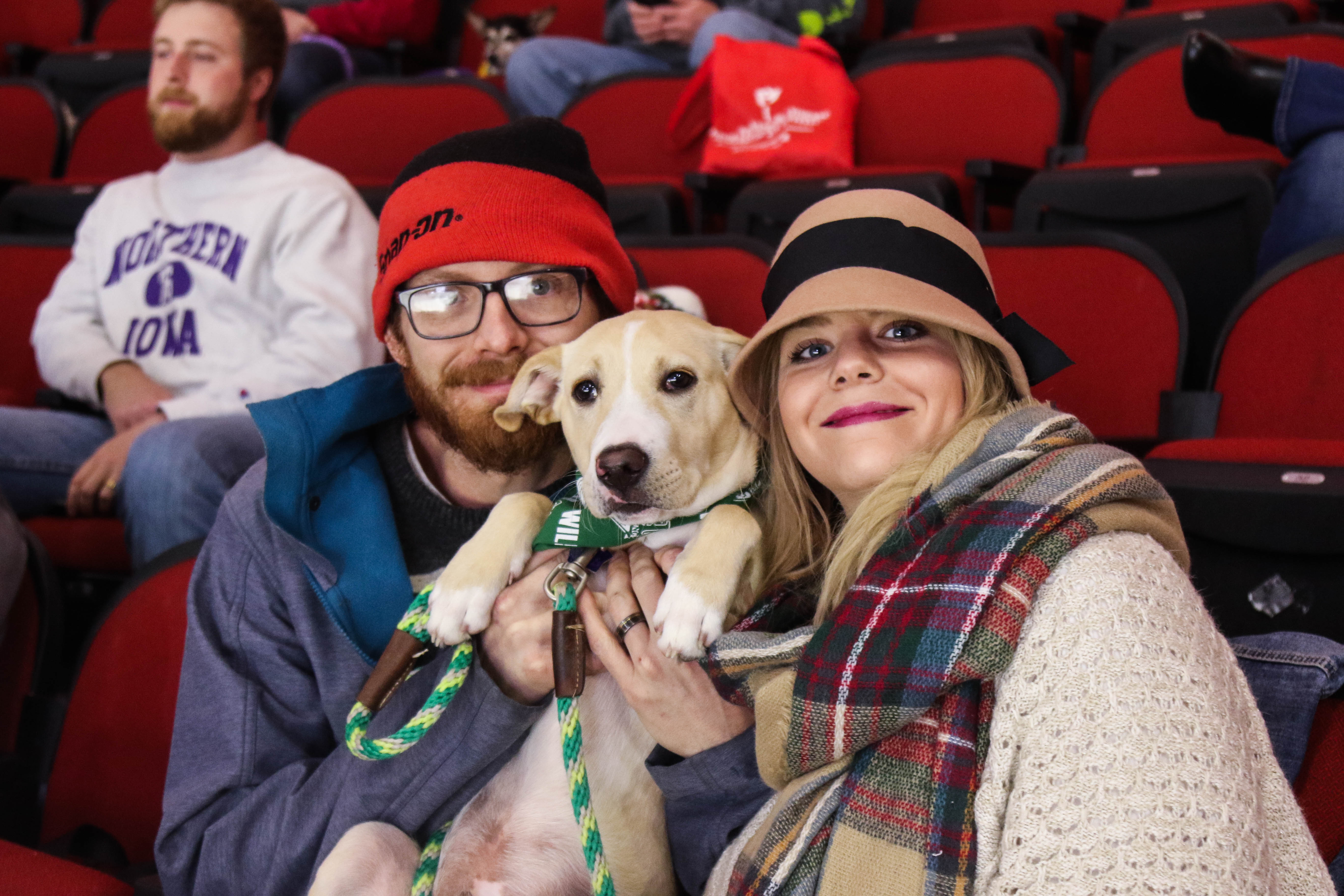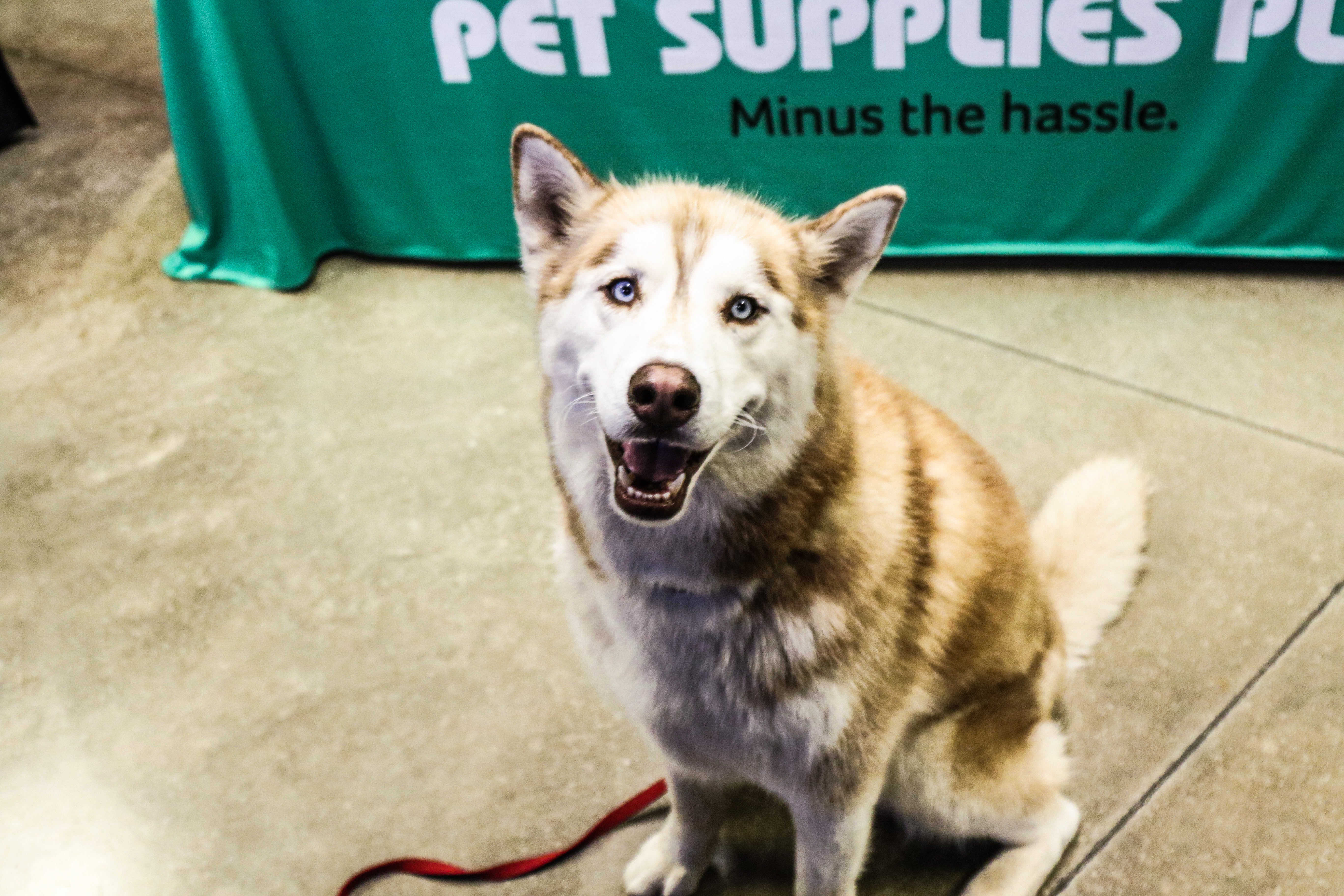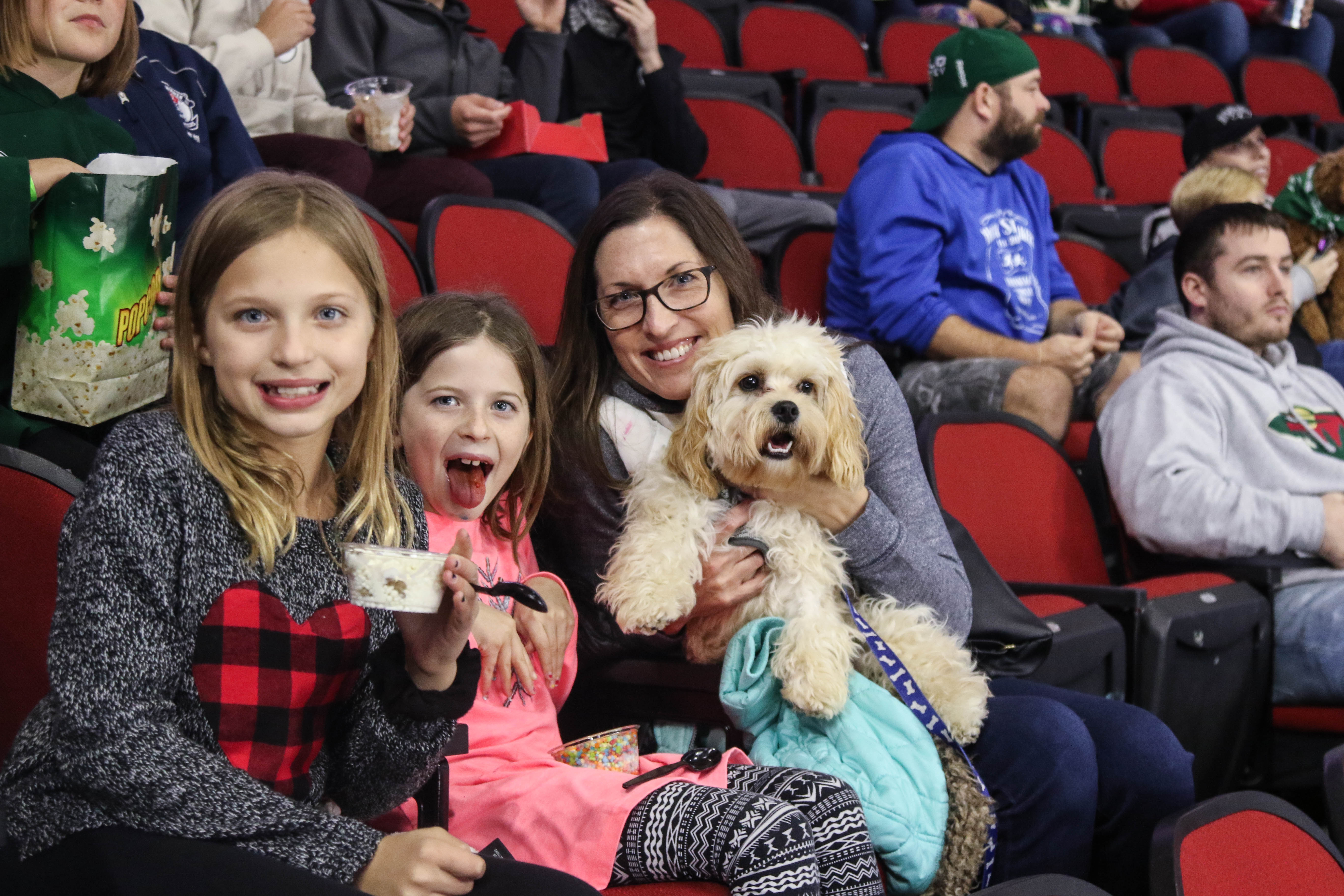 ---
ABOUT THE ANIMAL RESCUE LEAGUE OF IOWA INC.
The ARL serves people and pets from across the state of Iowa through its programs, which include pet adoption, humane education, pet behavior training, spay/neuter, animal cruelty intervention and much more. The Animal Rescue League is dependent on individual and corporate contributions to care for its animals.
    
The ARL receives no state, federal or United Way funding.
    
The ARL takes seriously the investments of its donors and supporters for the care of the animals.
    
The ARL, governed by a volunteer board of directors, adheres to standard accounting practices; conducts an annual independent audit; and carefully and frugally manages its resources in order to care for as many animals as possible for decades to come.
    
The ARL is a 501c3 nonprofit organization.
    
The ARL is a Better Business Bureau Accredited Charity, meeting all 20 Standards for Charity Accountability