Request Crash
Have Iowa Wild mascot Crash come visit your school, business or special event!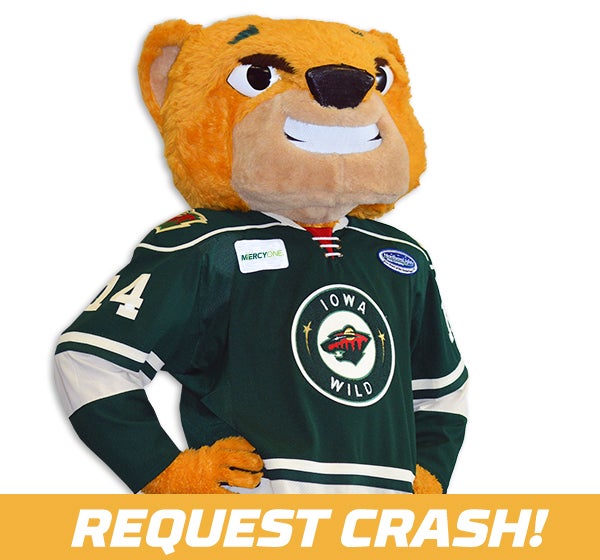 Crash Appearance Requests
The Iowa Wild staff, players and mascot take pride in making a presence in our community. We are dedicated to being as active as possible in the community, so if you have an event, let us know!
Examples of our appearances include: speaking to local civic organizations, attending local festivals or community events, and mascot school visits. We attempt to fill as many requests as Crash's busy schedule permits.
Crash is also available for private events. Have a birthday, wedding, or other gathering coming up? Nobody parties like Crash!
To request an appearance by our organization click the buttons below and complete the form at least four weeks before the event.