The Iowa Wild is proud to connect with youth hockey in central Iowa at numerous level. Not only can fans participate in the Wild Adult Hockey League (WAHL), which allows fans to play on the ice at Wells Fargo Arena. Youth teams have the opportunity (based on availability) to play games on the same ice as the pros. Other youth hockey teams can play on the ice during intermission of an Iowa Wild home game.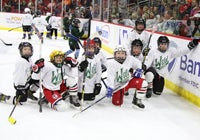 Skate on the Wells Fargo Arena ice during an intermission of a professional hockey game.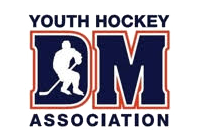 The Iowa Wild are proud to partner and work with DMYHA to bring hockey to Iowa. Learn more about how to get involved.