SLASH HUNGER WITH THE IOWA WILD ON MARCH 28!
WHEN
Thursday, March 28 | Shift One: 1 - 3 p.m. | Shift Two: 3 - 5 p.m.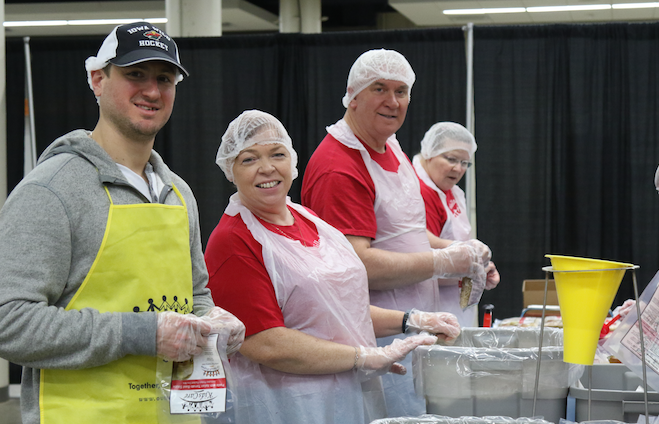 WHERE
Hy-Vee Hall A
WHAT
Join Iowa Wild players and staff in packaging 40,000 meals to benefit children, families and elderly suffering from hunger in Iowa. Each volunteer will receive two tickets to the Iowa Wild game on April 2 and a certificate of volunteer hours!
**Limit to 100 volunteers per session.