THE IOWA WILD AT WORLDS
May 24, 2023
The preliminary round of the 2023 IIHF World Championship wrapped up on Tuesday as Canada, Czechia, Finland, Germany, Latvia, Sweden, Switzerland, and the United States advanced into the tournament's playoff round. Four players from the 2022-23 Iowa Wild team represented their countries throughout the opening two weeks of the tournament.
LOUIS BOUDON (FRANCE)
While forward Louis Boudon had a goal and an assist in the opening round, his French team finished 1-4-2 and was unable to advance to the tournament's playoff round.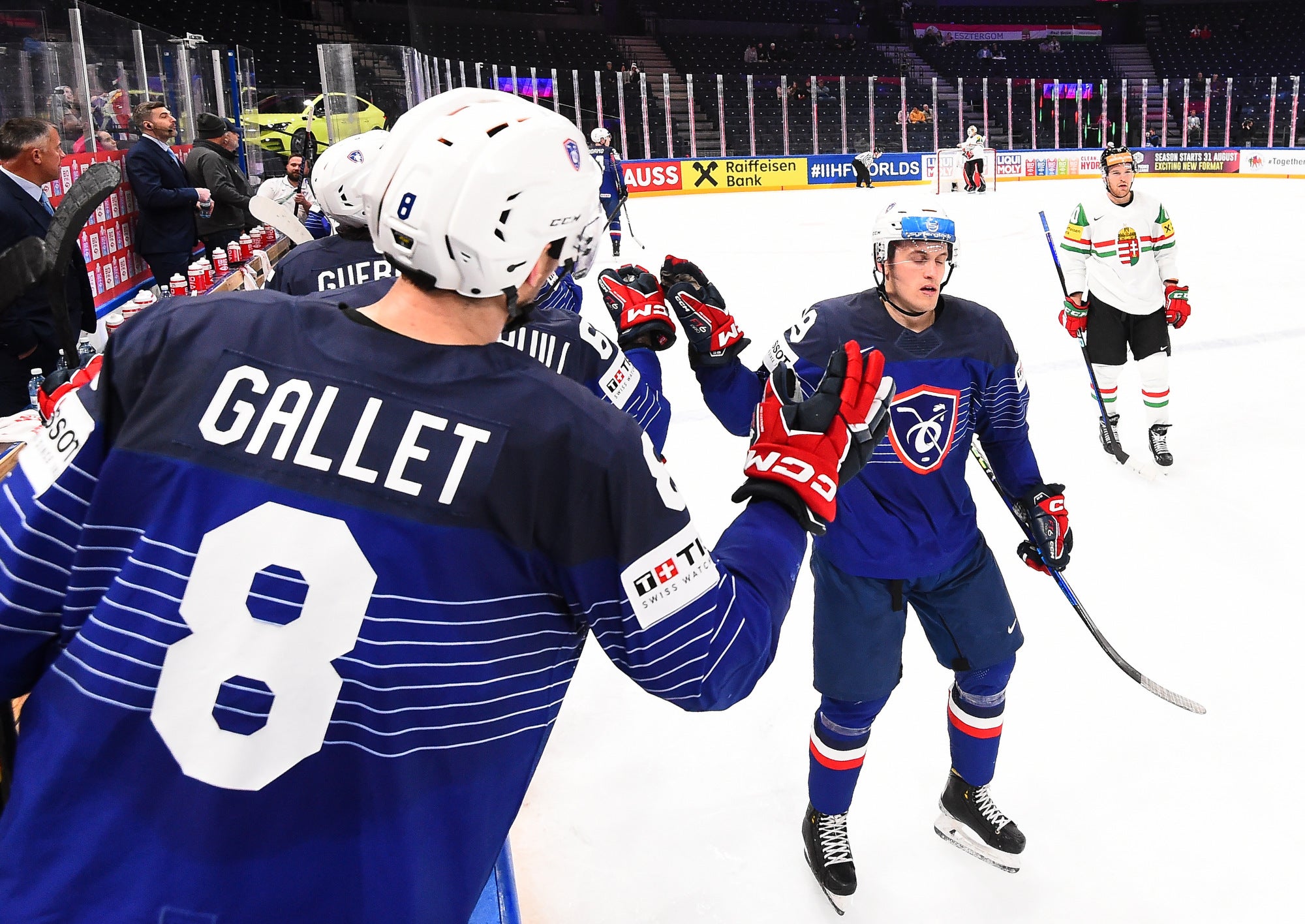 MARCO ROSSI (AUSTRIA)
Forward Marco Rossi delivered stellar performances for Austria across the tournament's first six games, but his home country needed a win over Hungary in the seventh game to avoid relegation. Rossi scored a highlight reel end-to-end goal in a 4-3 shootout victory to help Austria end the tournament on a high note.
Following the victory, Rossi was named Austria's most valuable player of both the game and the tournament. He finished with a goal and five assists across six games.
SAMMY WALKER (UNITED STATES)
Forward Sammy Walker was limited to just one game due to injury but will return to Iowa to host his hockey camp at Metro Ice Sports Facility from June 12-15. Walker also recently caught up with the team's broadcaster, Ben Gislason, to discuss the past season and the excitement of participating in a tournament abroad.
JESPER WALLSTEDT (SWEDEN)
Goaltender Jesper Wallstedt delivered three strong performances in net for Sweden, which went 6-0-1 in the opening round. Wallstedt posted a 0.67 goals-against average and 0.947 save percentage en route to three consecutive victories.
Wallstedt and Sweden advanced to the playoff round and will take on Latvia in a quarterfinal matchup.
Back to All