HEALTHY LIVING FLOOR HOCKEY PROGRAM
Find out how your school can play floor hockey with the Iowa Wild!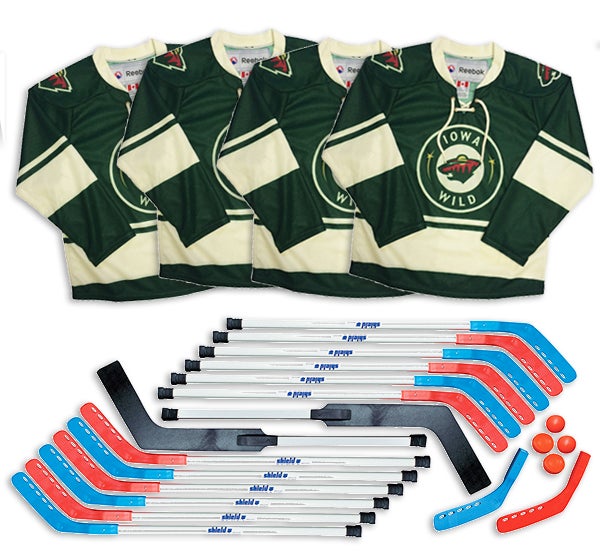 Iowa Wild Healthy Living Floor Hockey Program
Goal: To provide local schools with the resources to execute a floor hockey program in their physical education classes at no cost, giving students an opportunity to attend an Iowa Wild game for free after learning about the sport of hockey.
Program:
Schools new to the program receive a set of Iowa Wild jerseys and equipment, if needed.
Equipment that is damaged and/or lost may be replaced for schools that have participated in the past.
Each participating student receives a free ticket to an Iowa Wild game.
Family and friends are given an opportunity to purchase tickets at a discounted rate.
Five lucky schools receive an Iowa Wild player appearance.
Iowa Wild Floor Hockey Program Presented by:
Atlantic Bottling Company, Powerade Zero, Subway, Innovative Program Solutions