Want to be our next IMT Insurance Zamboni Rider of the game? We've got you.
IMT Insurance assures you that your Zamboni Ride will be worry free!
We are all booked for the remainder of the season, but be on the lookout for next year's zamboni rides once the schedule comes out!
Your experience will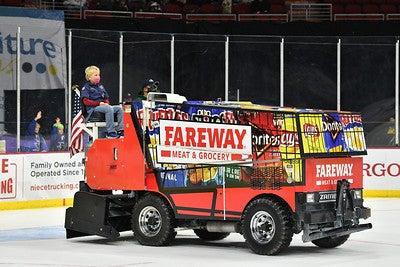 include:
- 4 pack of tickets to the game
- 1 person from your party will recieve 1 Zamboni ride during an intermission
To enter, click the button below!
*You may only enter to be our Zamboni Rider of the game once per month!*