THE WOMEN OF THE WILD
Mar 26, 2018
By Tom Witosky | Follow @toskyAHLWild
When Nancy Grant learned last summer she and son, Cooper, would live for eight to 10 months in Des Moines, she really didn't know what to think.
"I had only ever briefly heard of Des Moines," said Grant, a Nova Scotia native and wife of Iowa Wild defenseman Alex Grant. "I didn't know what it was or exactly where it was. All of my friends kind of laughed when I told them where we were going because they didn't know either."
But it wasn't the first time Nancy had to pack for an extended stay in a different part of North America. Husband Alex has played in Providence, Rhode Island, Springfield, Massachusetts, Binghamton, New York, Norfolk, Virginia and Wilkes-Barre/Scranton, Pennsylvania since they married. The big difference was that she and the rest of her family would be moving to the Midwest – a place they'd never lived before and a long way from Antigonish, Nova Scotia, the small coastal city just south of the Gulf of St. Lawrence where they both grew up.
"Maybe it was a good thing that I didn't know what to expect because it has turned out really well," she said of the last seven months in central Iowa.
Nancy Grant is among the women who pack up their families and follow their husbands who play professional hockey in hopes of getting to the NHL. It's a task that demands, like their husbands, an ability to change directions quickly and to do it with an adventurous and enthusiastic spirit.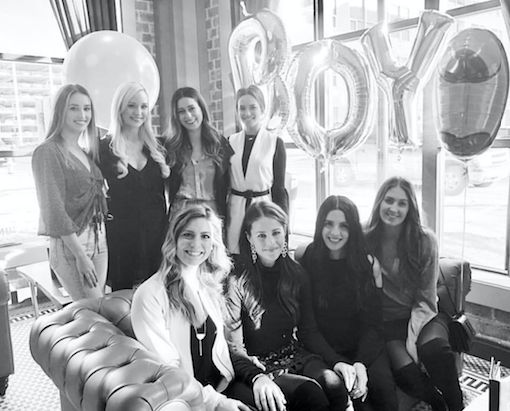 Grant, Natalie Cannone (wife of veteran center Pat Cannone) and Brenna McLean (wife of former NHL veteran and now assistant coach Brett McLean) volunteered their impressions of living in Des Moines this year and what it's like to live a life in professional hockey. Each said they are enjoying their time in Des Moines and that, like the hockey team, the wives of players and coaches living in Des Moines this season are a close-knit group.
"We keep ourselves busy and spend a lot of time together," Natalie Cannone said. "I've done more exploring of the area this year because we like each other a lot and enjoy each other's company."
For Brenna McLean, that kind of comradery is essential for families who must deal with establishing homes in unfamiliar surroundings. In many ways, a hockey family is a lot like a military family, she said.
"I am a suitcase basically," Brenna said with a laugh. "My parents joke that Brett married the right girl because I don't get frazzled. Things always work out fine in the end and with all the experiences we have had. I don't stress about it."
Brenna met her future husband when he played junior hockey with Kelowna in the British Columbia Hockey League. Brenna's brother, Kyle Nixon, and Brett were friends, but she and Brett didn't start dating seriously until eight years after they had met.
"With the hockey schedule, he wouldn't get much time off," Brenna said. "So he spent Christmases with our family because he was my brother's friend."
Since marrying, the McLeans have spent much of their lives traveling as Brett played for Chicago, Colorado and Florida in the NHL, but also much of the last 10 years in Europe. In fact, the McLeans' three children, Darian, Nixon and Nash, spent almost all of their earliest years living part of the year in either Switzerland or Austria. Darian speaks fluent Italian as well as French. Nixon speaks German well.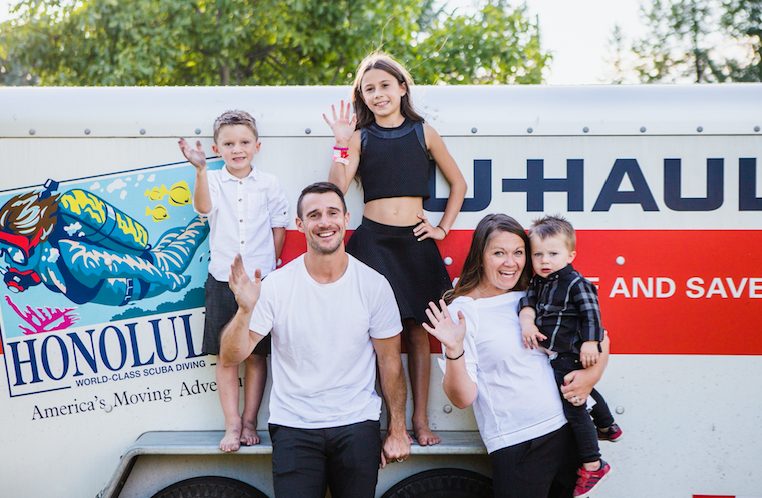 "I can speak German and Italian terribly, but my kids are fluent in both languages," Brenna said.
What her children learned and experienced while living overseas is what made the adventure worthwhile, she said.
"I knew how cool it was when I thought about all the opportunities they were getting, but I don't think we realized just how amazing it really would be," Brenna said. "Listening to my daughter talk to her new friends about where she has lived is really amazing."
At the same time, settling in Iowa for a while is a relief, particularly when her children learned what language was spoken in the state.
"We call it Iowa nice," she said. "It is really crazy how friendly and accommodating everyone is. Then when we moved into town, I saw how excited Brett was to coach and that outweighed anything about moving back home to Kelowna. Our family life is so happy when he is around," she said.
As a coach's wife, McLean isn't as close to the players' wives as she was when her husband played. But, she makes the effort to be there when there are questions or concerns.
"Essentially, the wives become a family as much as the players do," Brenna said. "When you don't have your own family around, it is nice to know there are people you can lean on when the guys are gone."
Natalie Cannone laughed when she talked about going to her first hockey game while attending Miami of Ohio after she met her future husband.
"When I met Pat, that was the first hockey game I'd ever watched," she said. "I left after the first period because I thought the game was over."
But Natalie has not only learned the game, but also how to adjust to the hockey life. She and her husband have lived in Chicago and Des Moines while also owning a home in Columbus, Ohio, which they bought last year.
"Once we did that, I would say it is definitely better just because we can leave a lot of stuff there and not worry about putting it in storage," she said.
Natalie also said that the move to Des Moines was important because it kept her husband in the Midwest and playing in the Central Division. She also said she wouldn't mind a third season next year.
"Pat likes playing in this division and he wanted to stay in it," she said. "He always liked it when he came here with Chicago so I wasn't surprised he wanted to come here."
As one of the few wives returning to Des Moines for a second season, Natalie said the group has become a close one partially because there are more married veterans and because the wives have developed strong friendships.
"This is about the closest team that I have seen and the wives are much the same," she said. "Here we all live close to each other and there really isn't anything selfish about them that I have seen."
Asked what advice she might give to a hockey bride-to-be, Natalie said the ability to adjust to adversity as well as success is important.
"It's not always good news and there are hard times that come along," she said. "You have to understand you are on a journey with him and you are his cheerleader."
Nancy Grant agreed, adding that she also has found the experience has allowed her to grow in ways she hadn't expected. She called it an adventure.
"I was so shy when I was 19 and would go to Wilkes-Barre to see Alex," she remembered. "I'd be among a group of girls I didn't know and have to socialize with them. But over time I have gotten used to it and now I know it is simply about walking up to them and introducing yourself and making them feel comfortable."
Nancy also has learned to deal with the uncertainty that comes with her husband's hockey career. She understands that as each year passes questions about the future will loom larger. At the same time, she said that her family's journey is something that she has learned to embrace.
"We have to start to think about life after hockey," Nancy said. "Alex still has a few more years in him so if that means going overseas or staying here, we will figure it out when the time comes. "
Uncertainty about the future might be something to think about, but not something that can't be dealt with, Brenna McLean pointed out. She said that when her husband signed a contract to play in Bern, Switzerland in 2010, she had just two days to get the family ready to move.
"When people would ask me what if Brett gets fired or has to go to a new team, I simply answer that if I can move my family to Europe in 48 hours I am pretty sure we are going to be pretty OK no matter what happens," she said.
Back to All