Single Game Tickets & Specials
The Iowa Wild offers a variety of single-game ticket specials for fans to take advantage of. Aside from picking your favorite place to sit, fans can get extra value through the Wild's great corporate sponsors with packages such as the Subway Combo Pack, the Brewdog Pack and Collegeville. For those looking to bring some friends, the Iowa Wild offers a variety of suite options from the Bud Country Club to Ice Level suites.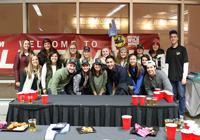 College students enjoy a night out with your friends. Play, eat, drink, and enjoy the game right on the glass.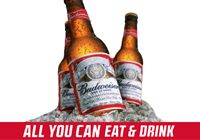 Be a part of the action in the new bud country club located at ice level. Tickets available on an individual basis.