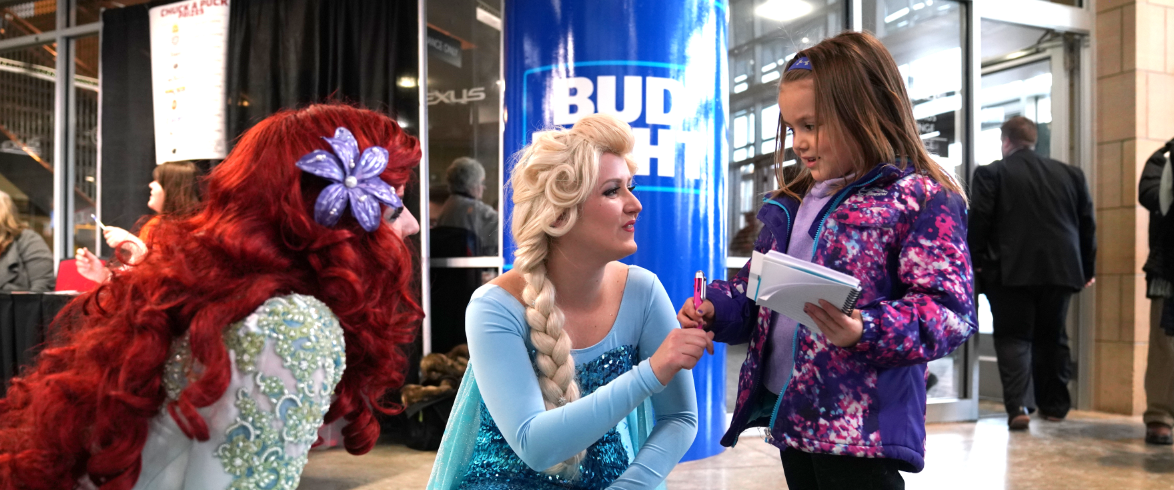 AHOY, MATES!
Dec 17, 2018
Ahoy, mates! Princesses and pirates of all ages are cordially invited to our first-0ever Princesses and Pirates Night on Saturday, December 22.
There will be many activities going on in the kingdom! A balloon artist will be crafting pirate swords and princess wands. Young princess will also have the chance to design their very own crown for the evening and pirates can search for treasure in our treasure chest. A royal face painter will also be on hand!
Royalty of all ages is encouraged to take a photo on our Iowa Wild throne.
Some of your favorite Princess and Pirates from well-known movies will also be available for photos on the concourse.
Before the game, we are hosting a Princesses & Pirates Pregame Party from 5:30-6:30 P.M. in HyVee Hall.
PRINCESS & PIRATES PREGAME PARTY ($25) – BUY PACKAGE
What you get:
Tea Party (cookies, juice, hot chocolate)
Pirate Grub Party (pirate's menu)
Face painting
Guaranteed photo opportunities with Princess and Pirates Characters
One Attack Zone Ticket
Wear a costume for in-game parade
Crown or eye patch giveaway
GAME TICKET (AS LOW AS $18) – BUY TICKETS
What you get:
Ticket to December 22 game
Photo opportunities with Princesses & Pirates
2 for $10 tallboys (ends at 7PM)
Back to All