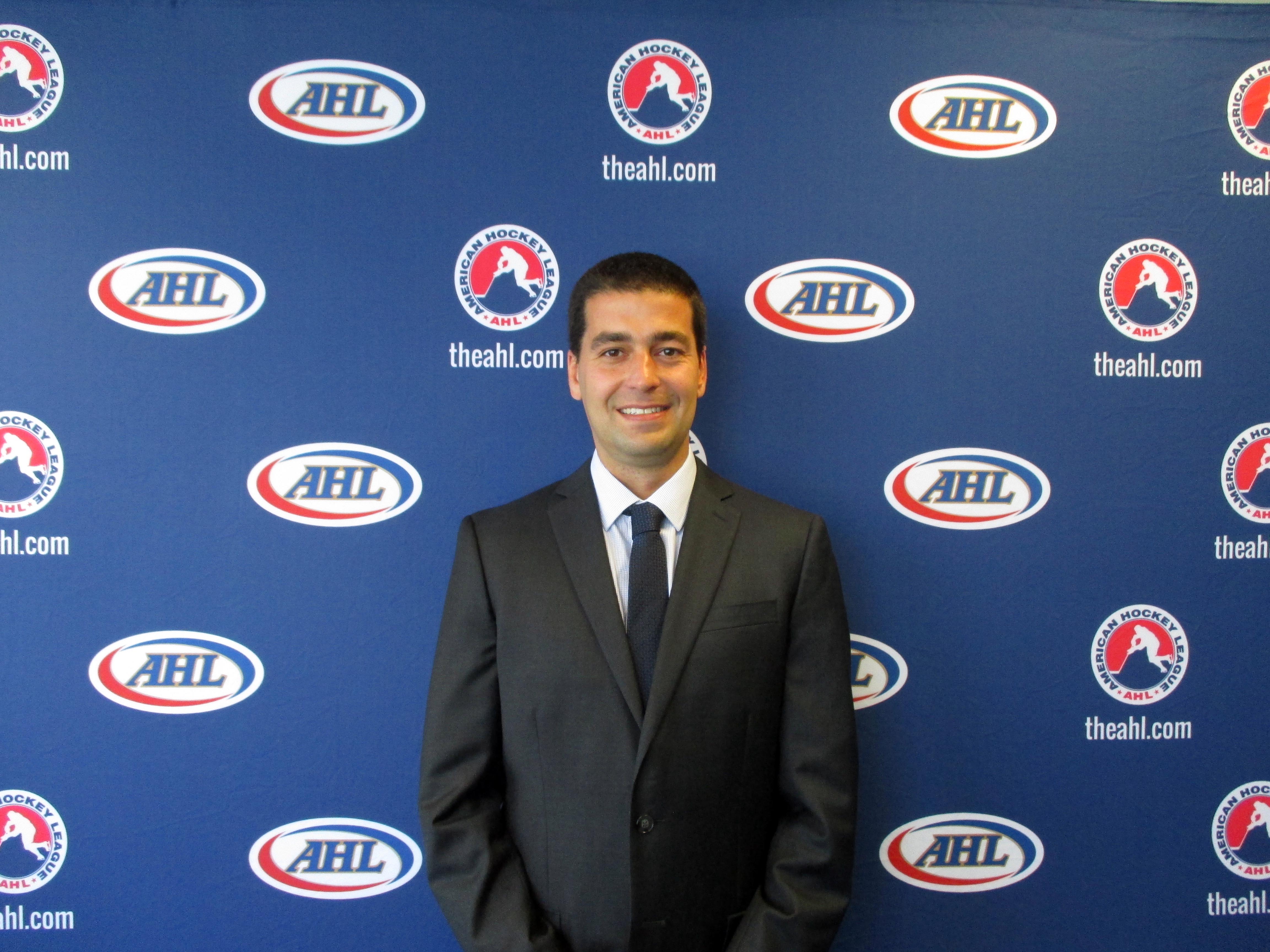 MINNESOTA WILD NAMES MICHAEL MURRAY ASSISTANT TO THE GENERAL MANAGER
Oct 1, 2020
SAINT PAUL, Minn. – Minnesota Wild General Manager Bill Guerin today announced the National Hockey League (NHL) club has named Michael Murray Assistant to the General Manager.
Murray, 40 (10/23/79), will help oversee the day-to-day operations of the Wild's hockey operations department, assisting with contract negotiations, player development and scouting. He will also support the day-to-day hockey operations efforts for the Iowa Wild of the American Hockey League (AHL).
Murray joins the Wild after spending the last nine seasons working in hockey operations for the AHL. He was named Vice President of Hockey Operations for the AHL in October of 2011 and promoted to Executive Vice President of Hockey Operations in July of 2015. While working for the AHL, Murray oversaw all aspects of the league's hockey operations department, including management of the AHL's officiating program, the league's disciplinary process, player registry, compliance with rules and regulations, and scheduling.
He joined the AHL after spending three seasons working in hockey operations for the ECHL. Prior to joining the ECHL, Murray interned as a law clerk in the Labor Relations Department for the Massachusetts Port Authority following two years at Pro Athletes Management Inc., a law firm in Boston that represents professional athletes. He also served as an assistant to the general manager of the Lowell Lock Monsters in the AHL.
An admitted member of the Massachusetts Bar, Murray received his bachelor's degree in history from Dartmouth College, and was awarded his Juris Doctor cum laude from Suffolk University Law School in Boston. The native of Dover, Mass., played hockey for four years at Dartmouth College (1999-03) and two seasons of professional hockey in the ECHL, UHL and CHL (2003-05).
Iowa Wild hockey is presented by MercyOne Des Moines Medical Center. For more information, please visit www.iowawild.com.
Back to All