TALE OF THE TAPE - IOWA VS. MILWAUKEE
Apr 20, 2019
The Central Division Semifinals between the Iowa Wild and the Milwaukee Admirals show a contrast between the two franchises. One is in just its sixth season of existence, making its first-ever appearance in the Calder Cup Playoffs. The other has been around in various forms since 1970 and has made the playoffs in 15 of its last 18 campaigns, reaching the Calder Cup Finals twice and winning the Cup one.
On the ice, however, Iowa and Milwaukee were separated by just one point in the standings, with the Admirals needing a win on the final day of the regular season to vault the team ahead of the Wild in the Central Division. Iowa owned a 4-1-0-1 record against the Admirals and had a plus-9 goal differential. The Wild were in a playoff spot for five months before a late-season losing streak (briefly) knocked the team out. However, a three-game win streak clinched the three-spot for the Wild.
Milwaukee is the hottest team in the AHL, riding a 14-game point streak into the playoffs, the most for any team in the league since the Norfolk Admirals won 28-straight games en route to their first Calder Cup championship. Before their streak started, the Admirals sat in sixth place in the Central Division and 13 points shy of second place, where the team would eventually finish.
The Central Division Semifinals feature two good teams who could make a deep run in the Calder Cup Playoffs. Here is the tale of the tape for each facet of the Wild and Admirals' game.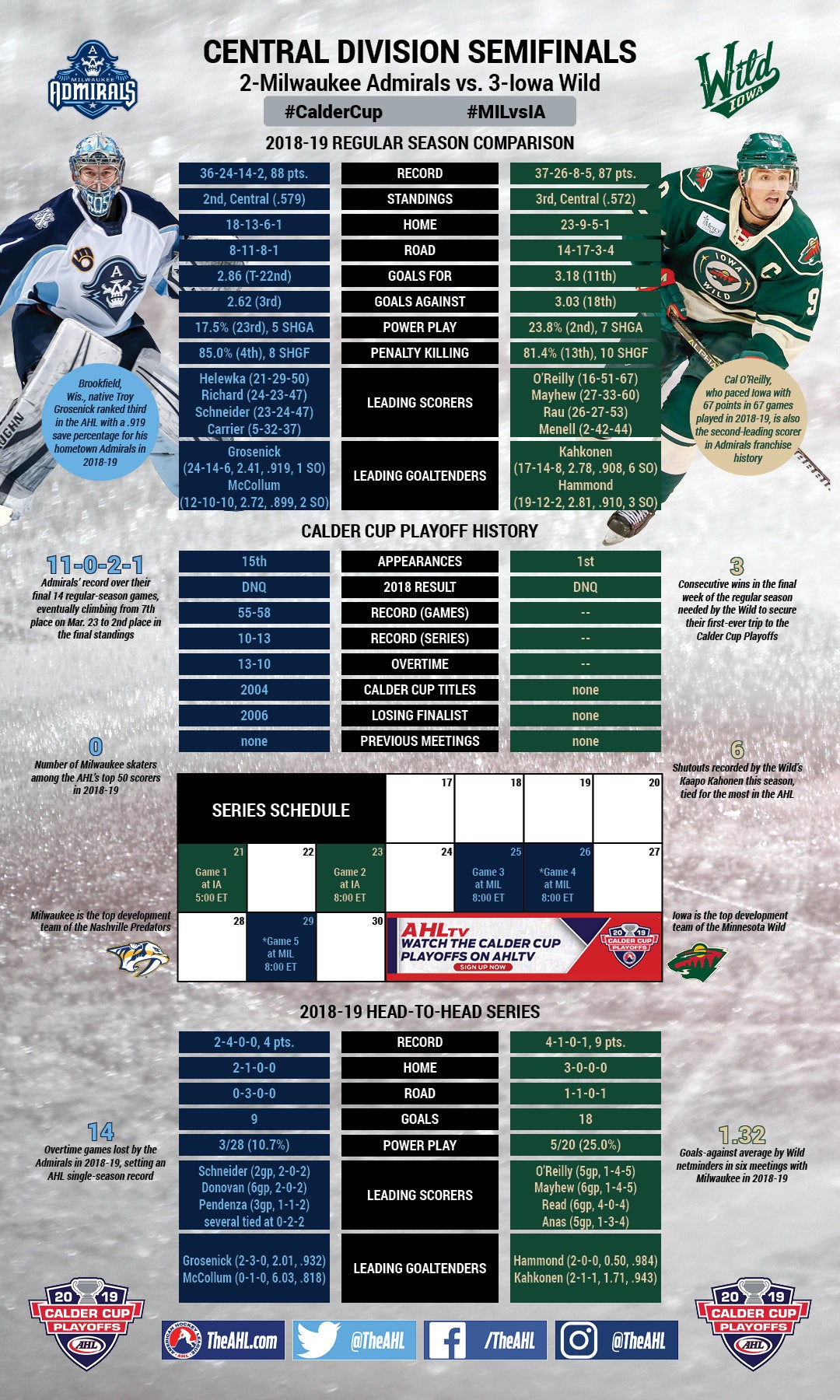 Back to All