GRAOVAC'S IMPACT ON IOWA
Jun 15, 2017
by Josh Fisher - Follow @iowawildfish
The top priority for any American Hockey League team is to develop draft picks and prospects for the National Hockey League. Four years ago when the Iowa Wild first dropped the puck in Des Moines, a rookie center by the name of Tyler Graovac turned pro. You didn't know it at the time, but in 2013 he was set to become "one of our guys". Meaning, he came to Iowa to develop, and that is exactly what he did. He meant a lot to this franchise, embracing a community that welcomed him with open arms.

He developed his hockey skills in central Iowa from the beginning as a former seventh-round draft pick of Minnesota in 2011 (#191 overall). Of the 30 players drafted in the seventh round of the 2011 NHL Entry Draft, counting Graovac, only 11 of them have played in the NHL. Not many people realize, but when the trade that sent Graovac to Washington was announced on June 15, it was the end of an era. He was the last remaining player from the Wild's first ever game in team history on Oct. 12, 2013. He is the only player in team history to don the #4. Again, he was one of our guys.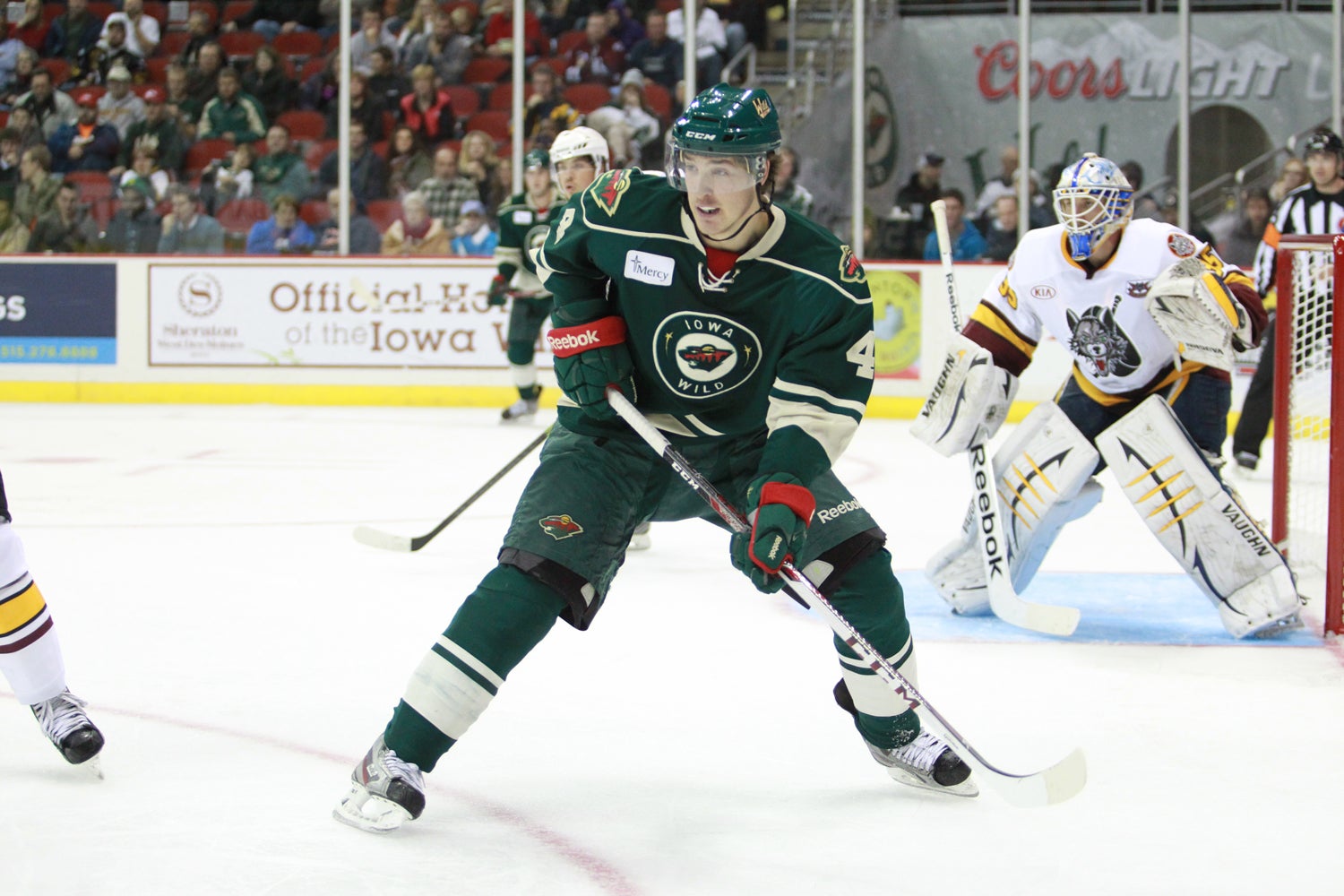 He began his career as a rookie in Iowa by posting 25 points off 13 goals and 12 assists in 64 games. The 6-foot-5 center made a significant jump in numbers the following season, leading the team in goals (21) and points (46), while tying for second in assists (25) over 73 games played. He also earned his first NHL callup, playing in three games for Minnesota.
Graovac was limited to 39 games in Iowa due to injuries in 2015-16, but he still managed to post 16 points off five goals and 11 assists. This past season, Graovac scored 10 times and added five assists for 15 points in only 26 games with Iowa. The fourth-year pro also played in 52 games for the NHL's Wild, scoring seven goals and totaling nine points.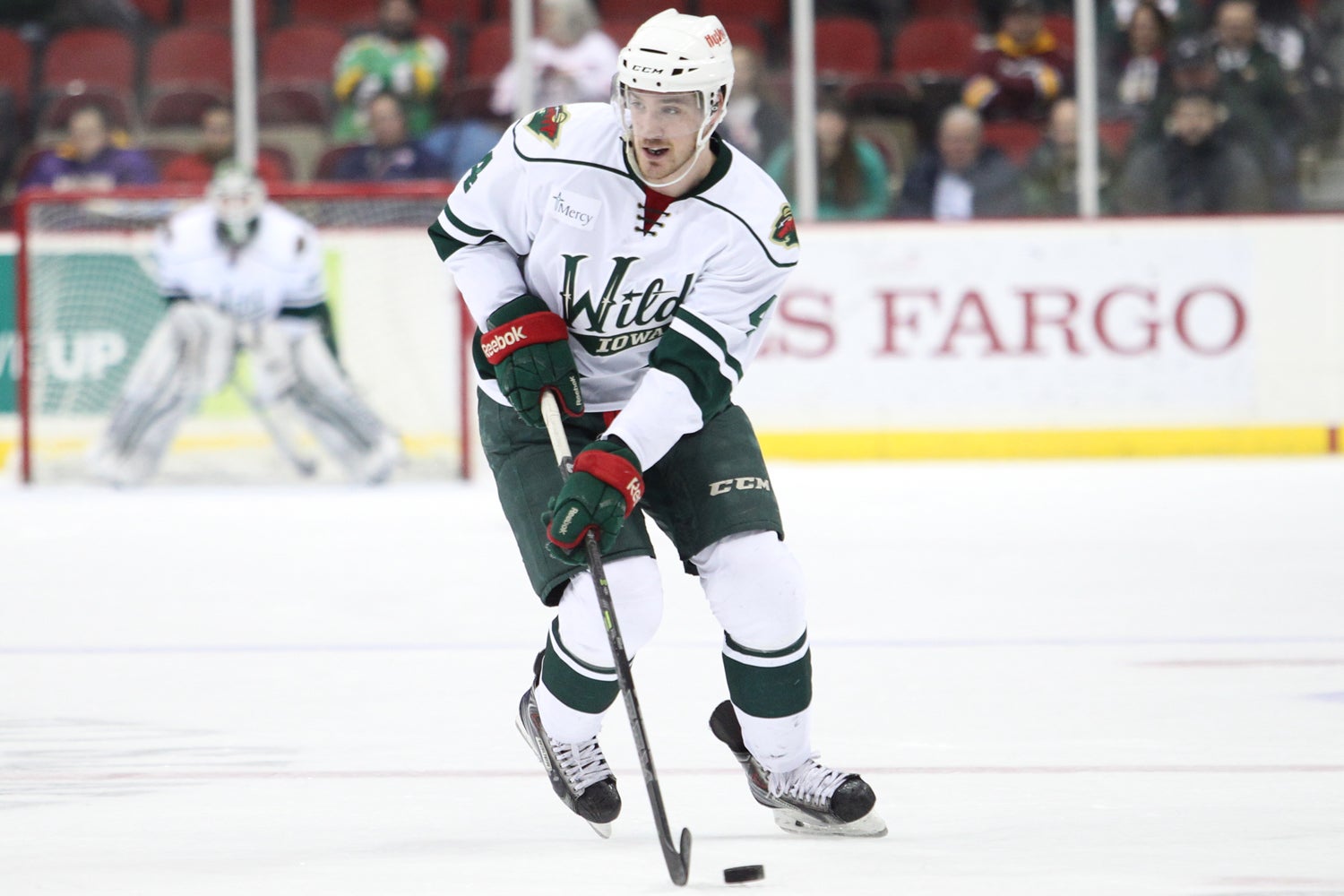 In all, Graovac collected 49 goals and 53 assists for 102 points in 202 games with Iowa. The center is among the all-time leaders for nearly every offensive category in the team's four-year existence. Graovac is Iowa's all-time leader with 53 assists and 102 points. He is second in games played (202) and goals scored (49). Graovac also sits first in power-play goals (18) and shots on goals (476). He ranks second in power-play points (32) and is among the top ten in power-play assists (14) and game-winning goals (5).
Over four years, Graovac scored seven goals and totaled nine points in 57 games for the NHL's Minnesota Wild.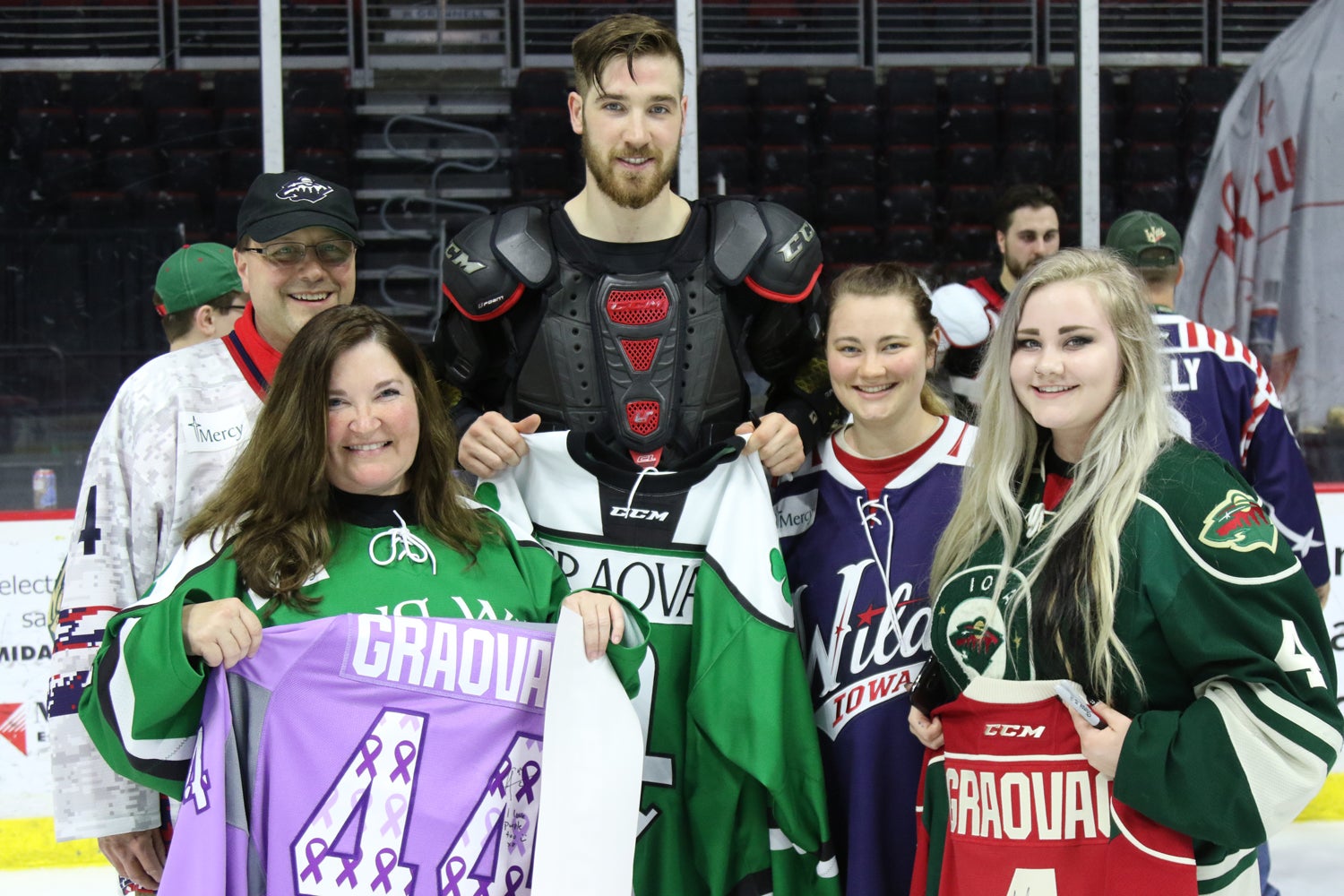 Off the ice, it was difficult to find a player easier to work with than the Brampton, ON native. Over the years, as he became more popular, the requests for media, video and print interviews continued to increase. He always made time to talk to the media or sign extra autographs. As far as charitable and community involvement, he did any appearance that time permitted, mostly volunteering for hospital visits, floor hockey and reading at local schools. He forged numerous friendships during his time in Iowa.
Trades are a big part of the business and there is no doubt that Graovac will be missed in Des Moines, but so is life in the ever-evolving AHL. The hockey world is a small one and you never know when you will cross paths with someone. In the meantime, we wish nothing but the best of luck to him in Washington. We hope to see him succeed.
If you ever had a chance to talk to him, you would quickly notice his fond admiration for central Iowa and his time in Des Moines. He would be the first to tell you Iowa was like a home to him. He cared so much about wanting to be a big part of a turnaround on the ice because the fans in Iowa deserved it. He separated himself from so many through his embracement of this city and the loyal fans that pack Wells Fargo Arena. Again, he was one of our guys. Thank you Grao.

Back to All