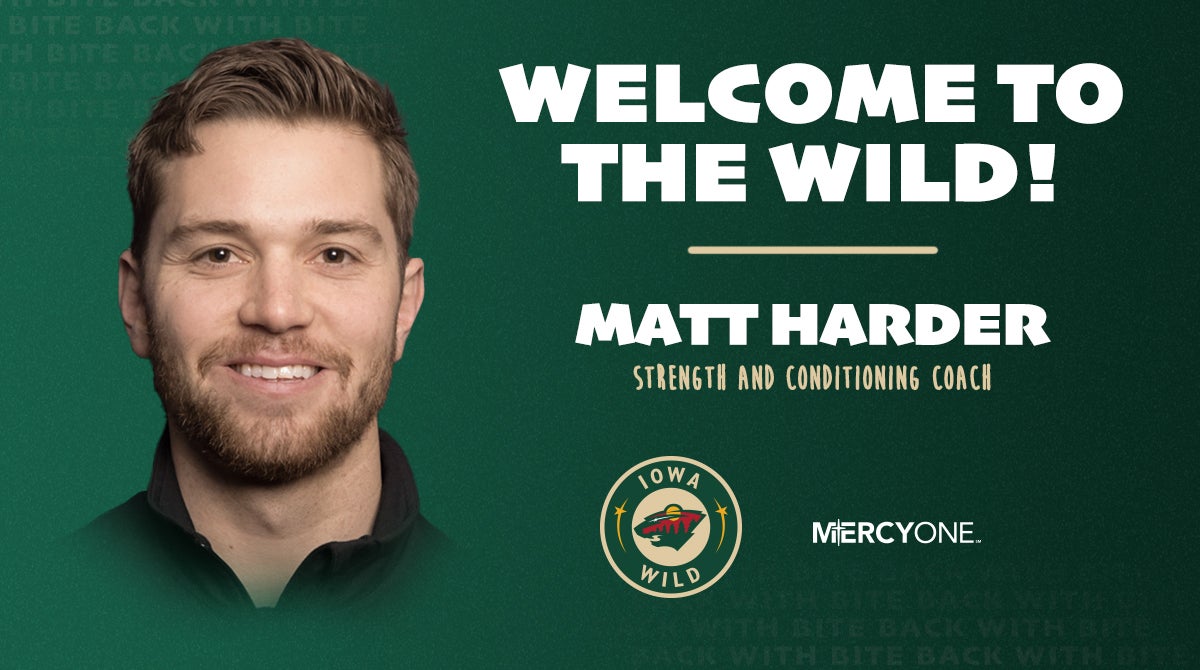 IOWA WILD ANNOUNCES MATT HARDER AS STRENGTH AND CONDITIONING COACH
Jul 30, 2021
DES MOINES, Iowa – Iowa Wild announced today the American Hockey League (AHL) club has named Matt Harder as Strength and Conditioning Coach.
Harder comes to the Wild after spending the 2020-21 season as an Assistant Strength and Conditioning Coach/Assistant Athletic Trainer with the Arizona Coyotes. Before his stint with the Coyotes, he was the Head Strength and Conditioning Coach and Assistant Athletic Trainer with Arizona's AHL affiliate, the Tucson Roadrunners for four seasons. Prior to joining the Roadrunners, the International Falls, Minn. native served as Head Athletic Trainer and Strength and Conditioning Coach for the Manchester Monarchs, the Los Angeles Kings ECHL affiliate in 2015-16.
Before joining the pro hockey circuit, Harder studied Sports Medicine and Exercise Science as an undergraduate student at the University of North Dakota. He completed graduate school at North Dakota as well in their Kinesiology program. Matt is a certified athletic trainer and a certified strength and conditioning specialist.
Iowa Wild hockey is presented by MercyOne Des Moines Medical Center. For more information, please visit www.iowawild.com.
###
Back to All