IOWA WILD AT THE IOWA STATE FAIR
Aug 10, 2021
After a 2020 hiatus due to the COVID-19 pandemic, the Iowa State Fair is back and so are we! Fans will be able to check out the Iowa Wild booth located on the east side of the William C. Knapp Varied Industries Building.
The booth will be staffed and open from 9 a.m. to 9 p.m. beginning Thursday Aug. 12 and running to the end of the State Fair on Aug. 22. Fans who visit can get their hands on brand-new merchandise, as well as specialty merchandise only available at the Iowa Wild State Fair booth. Ticket packages for the 2021-22 Iowa Wild season will also be available for purchase on-site at the fair. Fans can also take part in interactive games and giveaways for free Iowa Wild prizes.
On Aug. 13, fans will have the opportunity to meet the Wild's mascot, Crash, who spent the entire 2020-21 season quarantined and away from Wells Fargo Arena. Aug. 19, the Wild will have Radio Voice of the Wild, Joe O'Donnell and Media Relations Manager, Ben Gislason at the fair for an exclusive chance at Wild tickets and merchandise if you can track them down and show off your Wild gear.
To find us, head to the front entrance of the Grandstand and look south towards the Varied Industries building. Our booth is located on the east side of the Varied Industries building. We look forward to seeing you there!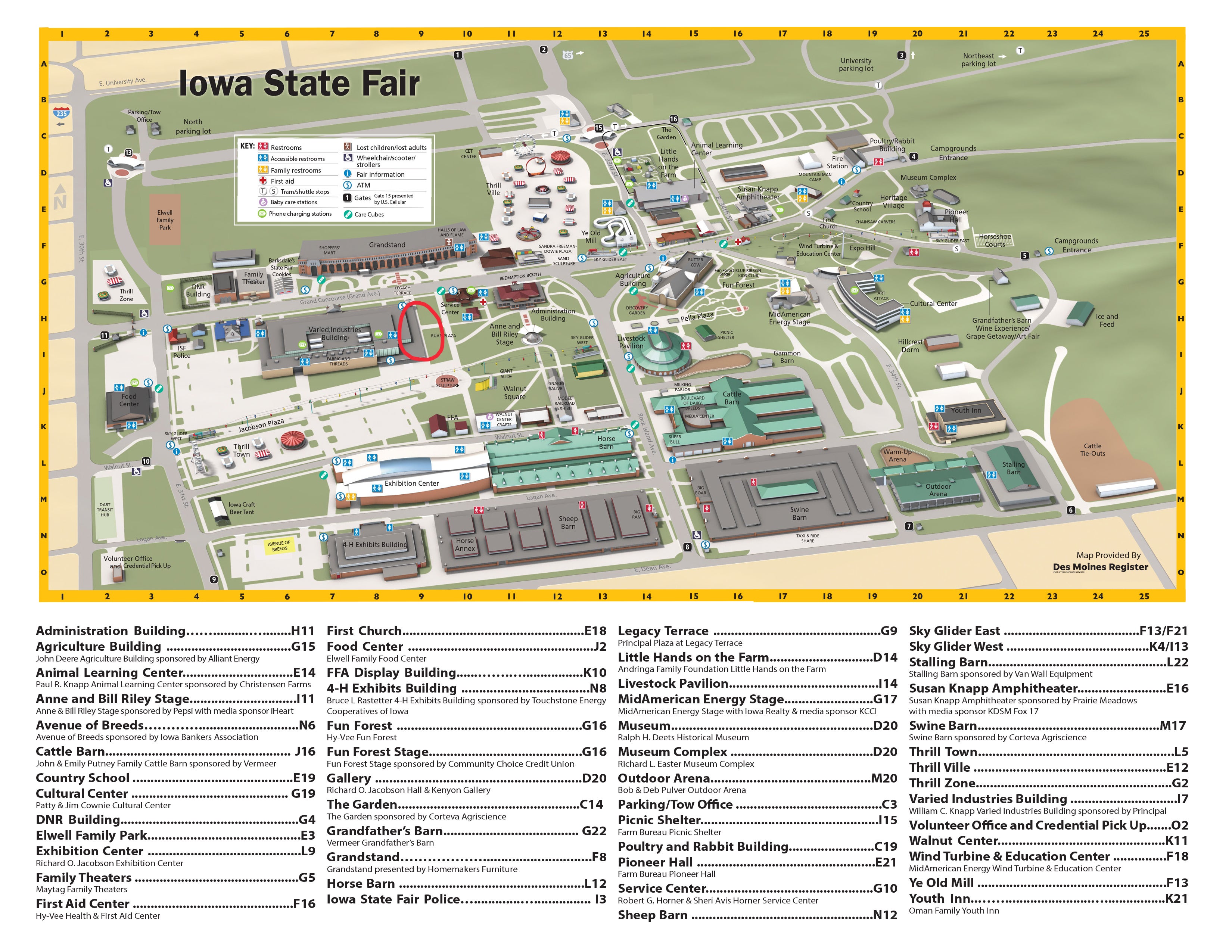 Back to All