O'REILLY BRINGS LEADERSHIP AND EXPERIENCE TO IOWA
Nov 4, 2017
By Tom Witosky | Follow @toskyAHLWIld
When the Minnesota Wild approached Cal O'Reilly about playing for the club this season, the 31-year-old veteran center had a good idea what he would be getting himself into.
"I did some research," O'Reilly said recently. " But I already heard great things about Minnesota, Des Moines and the coaching staff here. The organization is run very well. It's first class."
After 12 seasons of playing professional hockey that includes 145 games in the NHL, the Toronto, ON native has developed a good sense of what makes up a good organization and how to develop a winning approach to the season. In the Wild – Minnesota and Iowa – he sees both despite shaky starts for both teams largely because of injuries and the inevitable call-up.
"Some teams gel quickly and those are the ones who get off to fast starts," O'Reilly said. "But a big thing is coming together as a group. Good teams are ones that are close and have a group of guys who are unselfish. There is no reason why we can't have that here."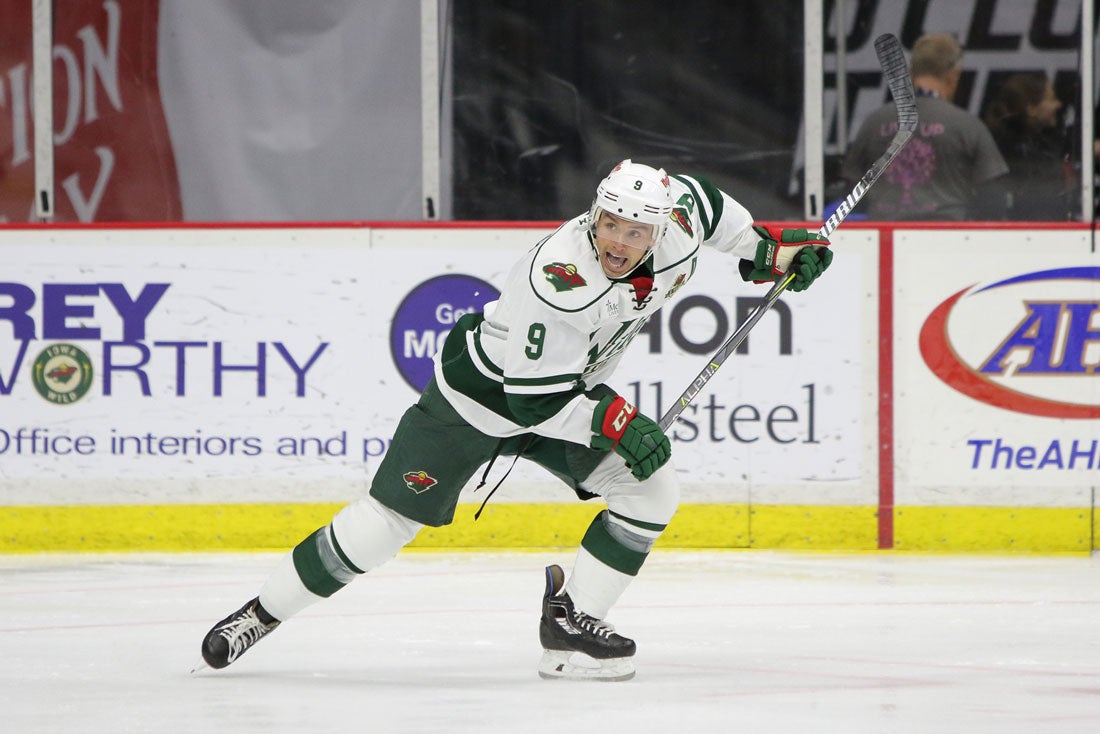 O'Reilly's professional experience combined with a strong leadership record is what made him attractive for the Wild, according to Derek Lalonde, Iowa's head coach.
"Cal is a good leader. He has worn the captain's C in the past," Lalonde said. "Even with the upheaval of our roster, he has exceeded my expectations."
The Nashville Predator's fifth-round draft choice in 2005 was among five key free agent signings in July that Brent Flahr, Iowa's general manager, and Lalonde hope bring a strong veteran influence to the club that is seeking its first playoff spot in five seasons. O'Reilly's signing along with veterans Alex Grant, Ryan Murphy, Landon Ferraro and Kyle Rau was widely praised as the Wild's largest commitment to improving on the club's first winning record last season.
Lalonde, now in his second year at the helm of the AHL Wild, places substantial emphasis on veteran leadership as part of a winning system. Like last year, the head coach has delayed naming a permanent team captain and alternate captains for the season to make sure he gets the right combination of leaders in the locker room.
Despite the team's shaky start, Lalonde said that O'Reilly has been one of the players who stood out among the members of the locker room leadership corps.
"Cal holds people accountable in the room." he said. "He can get into guys faces to get them to play at a higher level. I've even had guys in the leadership corps tell me he is someone who helps them out to keep a more winning attitude."
As a player, O'Reilly is considered a top line AHL center. Last season, O'Reilly collected 50 points – nine goals and 42 assists – in 47 games with the Rochester Americans and 15 games with the Toronto Marlies. He also played 31 games for the Buffalo Sabres over the past two years along with his brother, Ryan.
"It was cool to play on the same team with Ryan," O'Reilly said. "It was a special time for me and my family. We were so close to home, we had people to every game."
Born in Toronto, O'Reilly grew-up in Seaforth Ont., a small city in rural south central Ontario about an hour east of London, Ont. He and his three siblings grew up in an old school house with his parents, who also were foster parents. "There were usually the four of us and four foster kids running around in the house. It was pretty busy place for my parent and us," he said.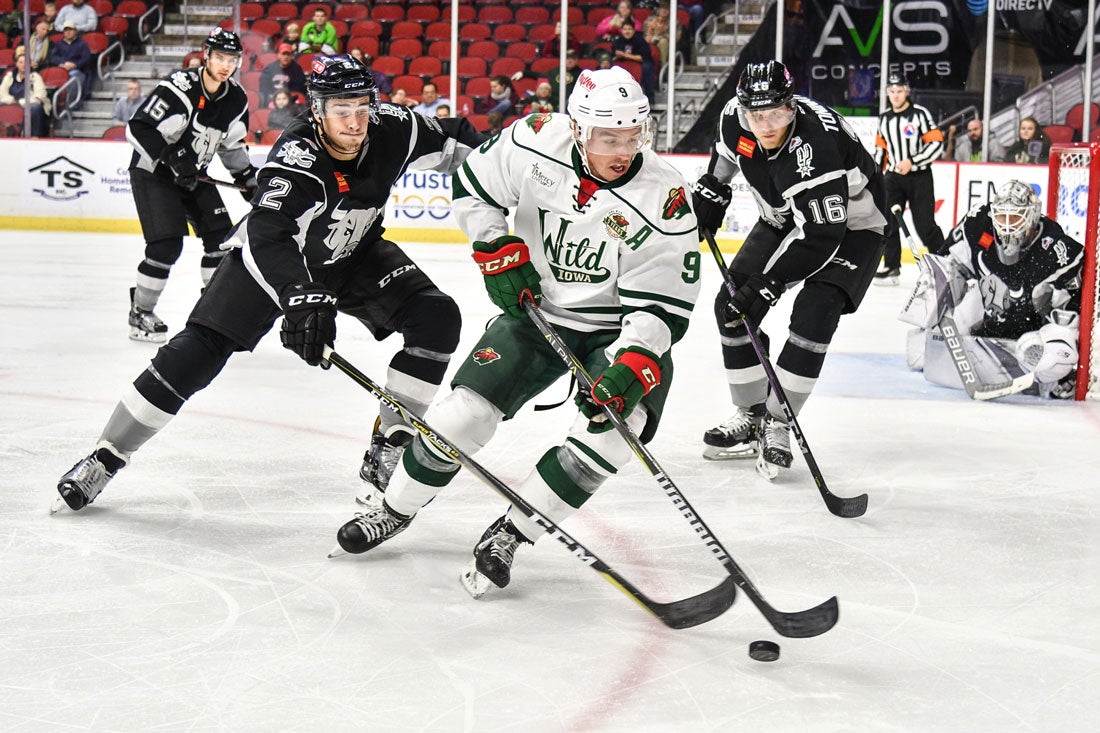 Hockey also runs deep in the family. Not only did he and Ryan O'Reilly make it into professional hockey, but a cousin, Bill Bowler, had a nine-year hockey career in the old International Hockey League and the American Hockey League. Bowler and Cal O'Reilly began their hockey careers with the Ontario Hockey League's Windsor Spitfires.
Ironically, his decision to sign a two-way contract with Minnesota gave him the chance to rejoin a hockey club owned by Craig Leipold, who owned the Nashville franchise when O'Reilly was drafted. During a four-year stint with the Milwaukee Admirals, O'Reilly said he learned two things – a Leipold team is well run and Des Moines has first-class hockey facilities.
"Des Moines does remind me of Milwaukee a lot. I enjoyed it there and it looks like I will enjoy here as well," he said.
O'Reilly said that he and his wife, Terra, are getting accustomed to living in central Iowa even though she does as much traveling as he does. She is an instructor in Canada's Olympic figure skating program after five Top Ten finishes in the Canadian Championships. O'Reilly said that he will occasionally skate with his wife for fun.
"She is a better skater than I am," he said.
As the AHL hockey season enters its second month, O'Reilly said that while the club has struggled there is no reason to panic.
"We are a little fragile right now because we are frustrated," he said, adding that the slow start is mostly the result of the club shooting itself in the foot. "But, we are starting to see that when we play the right way and the guys buy in, we are heck of a team. The wins will come."
Back to All