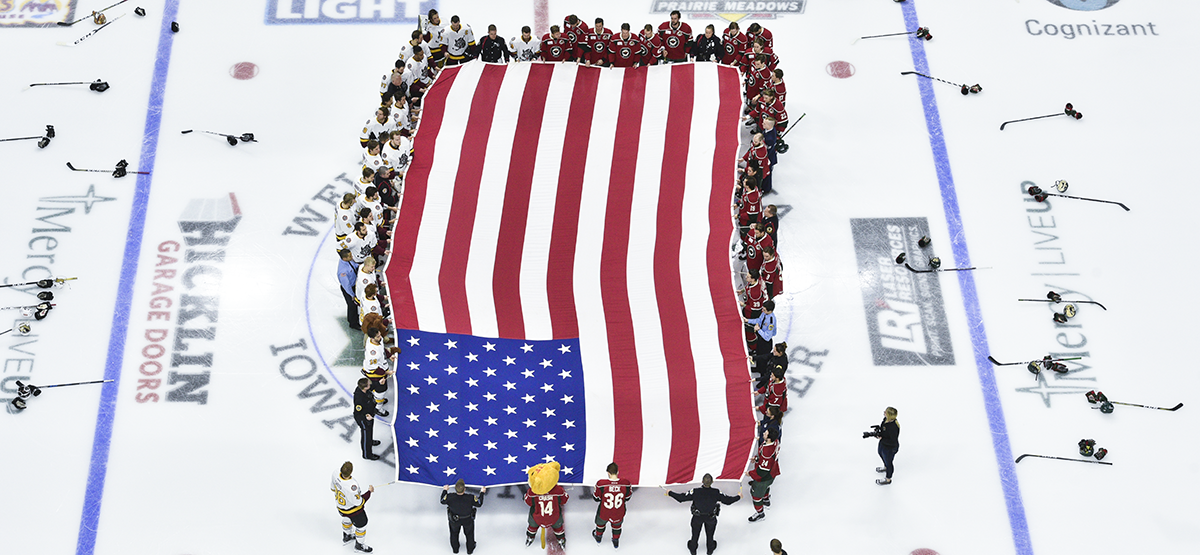 RECOGNIZING OUR HEROES
Feb 4, 2019
We all have people we look up to, people we want to be more like.
Join us, with our friends at Coluzzi Real Estate, to recognize and celebrate the people in our communities who act with selfless kindness and integrity during our Local Heroes Night on February 8.
Here's how we're showing our appreciation:
Recognition of local heroes throughout the game
$2 Beer Night (presented by 100.3 The Bus)
NHL All-Star trading cards giveaway (presented by The Rookie, Upper Deck, and 98.3 The Vibe)
Are you a first responder? Click here to claim your free ticket to Local Heroes Night.
Get your game tickets today—and invite your hero to come with you!
Back to All