HAULA AND TUCH VEGAS BOUND
Jun 21, 2017
Minnesota Loses A Pair of Forwards in NHL Expansion, Gains A Draft Pick
SAINT PAUL, Minn. – The National Hockey League (NHL) on Wednesday announced that Minnesota Wild forward Erik Haula was claimed by the Vegas Golden Knights in the 2017 NHL Expansion Draft. Additionally, the Wild received a conditional third-round selection in the 2017 or 2018 NHL Entry Draft from the Golden Knights in exchange for forward Alex Tuch. Vegas' selections were announced during the 2017 NHL Awards Show and Expansion Draft this evening at T-Mobile Arena in Las Vegas.

"For the last year, we've known that we would be forced to lose quality talent from our roster in the Expansion Draft," said Minnesota Wild General Manager Chuck Fletcher. "That forewarning doesn't make it any easier to say goodbye to Erik and Alex, but I thank them for their time with our organization. It's never easy to lose quality players, but Vegas has earned this right, and we're excited to move forward and build our roster as we prepare for a successful 2017-18 season."
Haula, 26 (3/23/91), totaled 89 points (42-47=89) and 113 penalty minutes (PIM) in 266 games in four seasons with Minnesota (2013-17). The 6-foot, 193-pound centerman registered 26 points, including a career-high 15 goals, and 28 PIM in 72 games in 2016-17. The native of Pori, Finland, was originally selected by the Wild in the seventh round (182nd overall) of the 2009 NHL Entry Draft. Haula split the 2013-14 season between Iowa and Minnesota.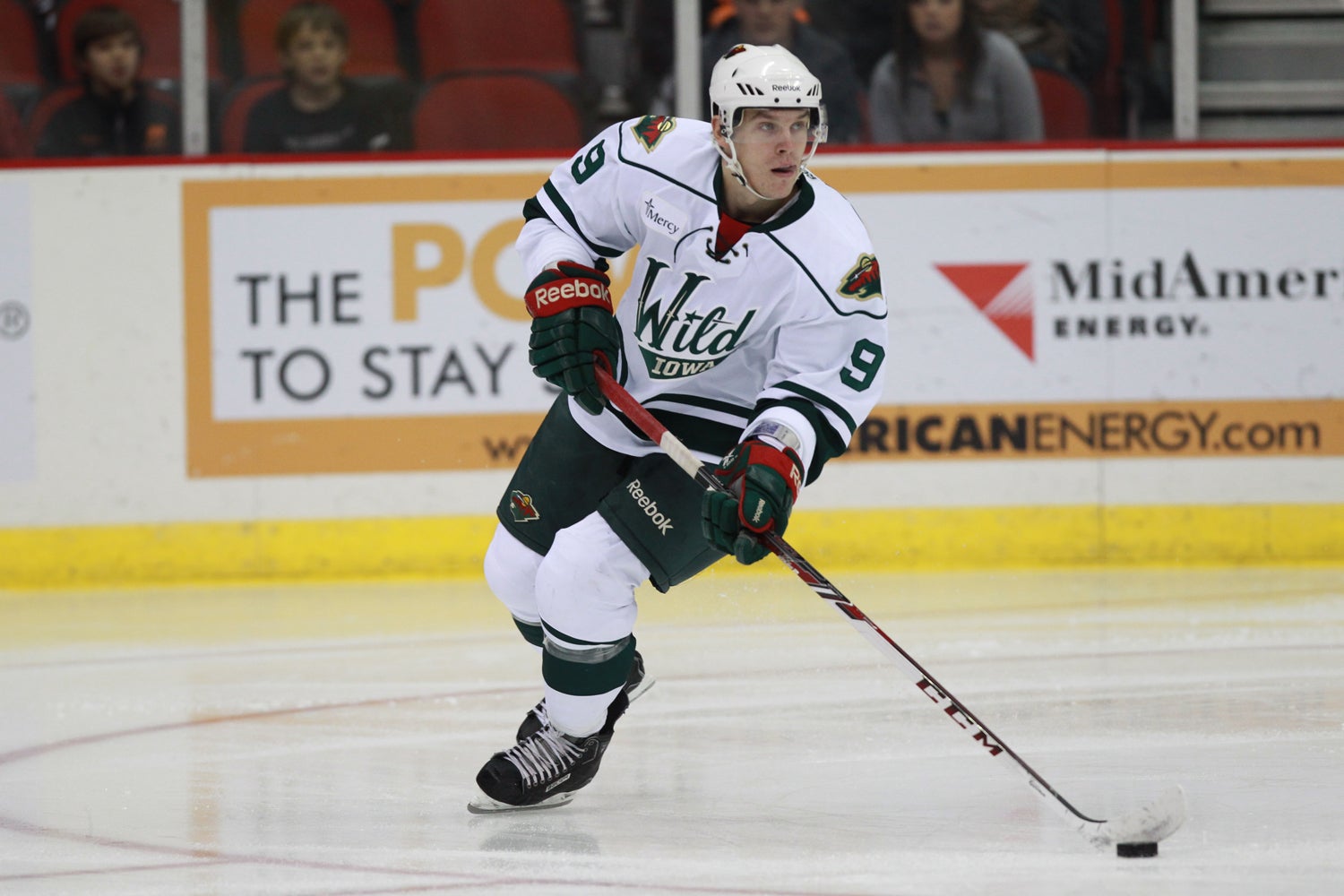 He scored 14 goals and added 13 assists for 27 points in 31 games with Iowa. The 5-foot-11, 190-pounder owns the highest points-per-game average in Iowa history at 0.87.
Tuch, 21 (5/10/96), appeared in six games with Minnesota in 2016-17, including his NHL debut Feb. 4 in Vancouver. The Syracuse, N.Y., native totaled 37 points (18-19=37) and 28 PIM in 57 games with the Iowa Wild in the American Hockey League (AHL) in 2016-17 – his first season of professional hockey. The 6-foot-4, 222-pound forward was originally selected by the Wild in the first round (18th overall) in the 2014 NHL Entry Draft.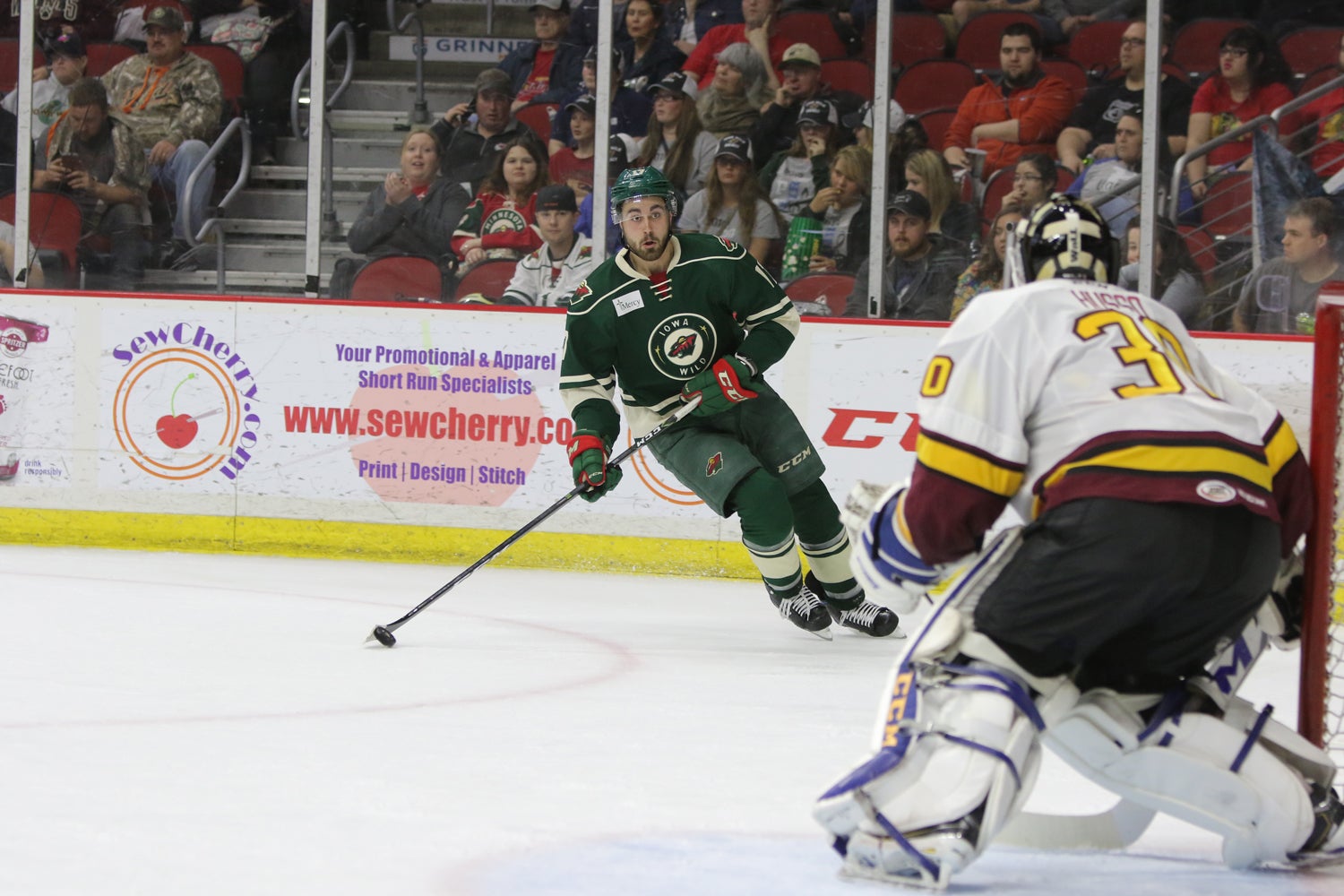 He became the first Iowa Wild forward to participate in the AHL All-Star Classic, helping the Central Division post a 3-on-3 tournament victory. Tuch was also named Iowa's IOA/American Specialty AHL Man of the Year recipient in 2016-17. The former Iowa Wild winger set or tied six different Iowa team records in his rookie season.
Opening Night 2017 is slated for Saturday, Oct. 7 with a complete 76-game regular season schedule announced at a later date during the summer.
Follow the Iowa Wild on Twitter @IAWILD or like us on Facebook at www.facebook.com/iawild.

The Iowa Wild 2017-18 season is presented by Mercy Medical Center: and runs from October through April. Fans may purchase seats to see any of the team's 38 regular season home games at Wells Fargo Arena. Season tickets to see the Wild play its 2017-18 season at Wells Fargo Arena start at just $10 per game. For more information on tickets, including ticket plans and group seating, please contact the Wild ticket office by calling 515-564-8700 or go to www.iowawild.com.
-- IOWA WILD --
· BECOME AN IOWA WILD SEASON TICKET HOLDER
For more info on season ticket packages call 515-564-8700 or email Nate Berglund at [email protected]
· IOWA WILD IN THE COMMUNITY
To schedule a Wild appearance, contact Emily Hintz, Community Relations Coordinator, at 515-564-8731 or email [email protected]
· IOWA WILD CORPORATE SPONSORSHIPS
To create a customized advertising package for your company contact Brian Mather, VP of Sales, at 515-564-8720 or email at [email protected].
###
Back to All