WILD OWNER LOVES FIVE-YEAR SUCCESS OF AHL FRANCHISE
Oct 31, 2017
By Tom Witosky | Follow @toskyAHLwild
Five years ago, Minnesota Wild owner Craig Leipold and his staff took a chance many thought would backfire.
Looking to locate its American Hockey League franchise somewhere closer to the Twin Cities than Houston, the Wild staff set its sight on Des Moines, IA – a place not known for its hockey fans, but had problems with a previous AHL franchise. That particular franchise left town after just four years, leaving behind a community skeptical that AHL hockey could work in Des Moines.
But, Leipold, who made his annual visit to Des Moines Wednesday with General Manager Chuck Fletcher and Minnesota Head Coach Bruce Boudreau in tow, saw advantages that shouldn't be ignored. A top-notch hockey facility within an easy four-hour drive of the Xcel Energy Center in St. Paul, a growing mid-sized city looking for a long-term tenant to compliment concerts and other events held at the Iowa Events Center. Specifically, a community that had never seen a sports marketing approach the Minnesota Wild had mastered over the years – becoming an asset to the community.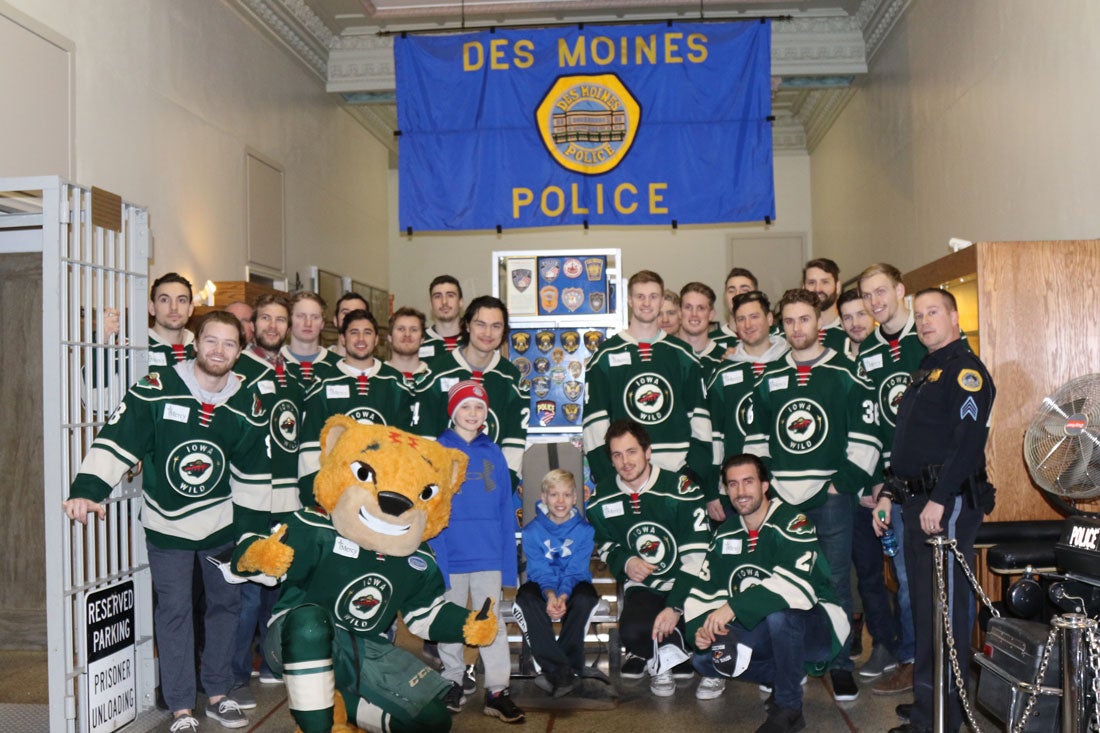 On his visit last week, Leipold made it clear that as the franchise celebrates its fifth season in central Iowa, he anticipates a long and growing relationship with greater Des Moines community.
"We are really happy here. We love the community, we love the arena. It is a great location to develop our players," said Leipold, who made his annual visit to watch the Wild in a 2-1 overtime loss against Rockford.
The Wild is also growing its base with fans and the business community. The club set an attendance record last season, hit a new high in corporate sponsorships and continued to expand its reach into the community with the establishment of an outdoor community rink in West Des Moines and plans to establish two more – one in Waukee and one in Ankeny – this winter.
Leipold credited Todd Frederickson, president of the Iowa Wild, with overseeing a successful strategy in entering the central Iowa sports market.
"Todd is a super star from a business perspective, but also he has done so much with the facility and the players to get inside the community," he said. "Business is very good."
Future goals for the franchise include staging a preseason exhibition game with the Minnesota Wild, as well as continuing to expand season ticket sales.
"We absolutely want to bring a preseason game here," he said. "We talk about it, but haven't gotten it done yet," he said.
Leipold said the largest obstacle is to get another team to agree to play in Des Moines, while the Wild remains committed to playing three preseason games at the Xcel Energy Center in St. Paul.
"We are trying to do a fourth game with someone who would be willing to come here," he said. "We talk about it every year. It is going to happen I can assure you of that, because I know how much energy we are going to put behind it".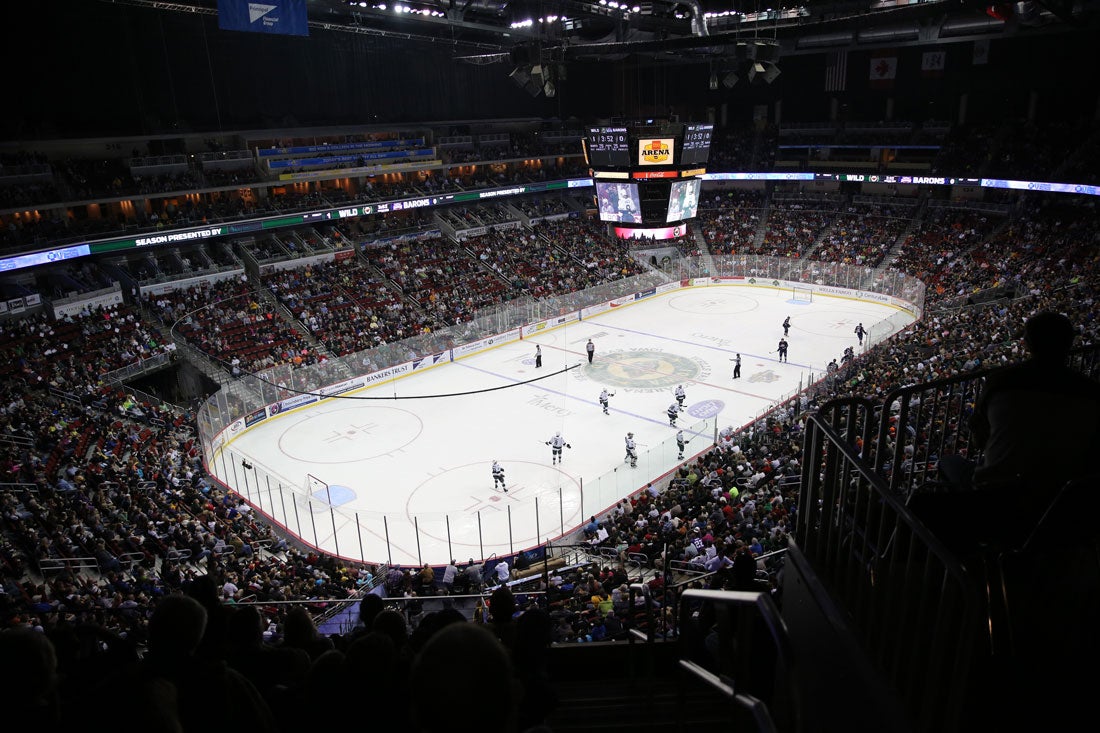 Leipold was accompanied by General Manager Chuck Fletcher and Head Coach Bruce Boudreau, who visited the AHL Wild's facility for the first time. Boudreau was particularly impressed with Wells Fargo Arena and the Wild's facilities, Leipold said.
"He told me, 'When I played in the AHL, we had nothing like this.' This is an NHL quality facility," he said.
In addition, Leipold expects the franchise to conclude current negotiations of a new lease with Iowa Event Center officials that likely will extend the Wild's stay into the next decade. The Wild is in the final year of its initial five-year lease.
"Negotiations are moving forward and everyone has a positive attitude," he said. "We feel wanted and we want to be here so I have no worries that it can be done."
The Wild's decision to locate its AHL affiliate within driving distance was among the first of its type for teams in the Midwest and West. Now, most of the 31 NHL franchises have located or will locate their top minor league affiliate in proximity of the parent club.
The proximity of the AHL Wild took on added importance in recent weeks as a result of a combination of factors stemming from a rash of injuries on the Minnesota roster and how to deal with it while keeping the club under the NHL's current $75-million salary cap. Since the opening of 2017-18 season, eight players – Luke Kunin, Zack Mitchell, Christoph Bertschy, Cal O'Reilly, Mike Reilly, Justin Kloos, Joel Eriksson Ek and Landon Ferraro have made the trip up and down I-35 to keep the club's roster beneath the salary-cap ceiling.
"I feel bad that we've had to take so many players this early, but that's part of the reality of affiliations," Leipold said.
Derek Lalonde, the Iowa Wild head coach, said he ribbed Boudreau about all of the call-ups – as many as four at a time – when they met Wednesday.
"I told Bruce that I got so depressed that the only way to make me feel better was to look at his line-up," Lalonde said.
But no matter the difficulties faced by either club right now, Leipold said the chance taken five years ago has paid off and will continue to pay dividends to the franchise.
"We are getting into the community so that people will look at us as an asset to Des Moines. We believe that is something that will serve us long term," he said.
Back to All