Iowa Wild has joined forces with outstanding corporations and local businesses to support our programs, events and other efforts through various sponsorship opportunities. Our sponsors' support enables the Iowa Wild to continue our mission to grow the sport of hockey in Iowa.
Interested in teaming up with Iowa Wild? Contact Brent Arnold at brent.arnold@iowawild.com for more information.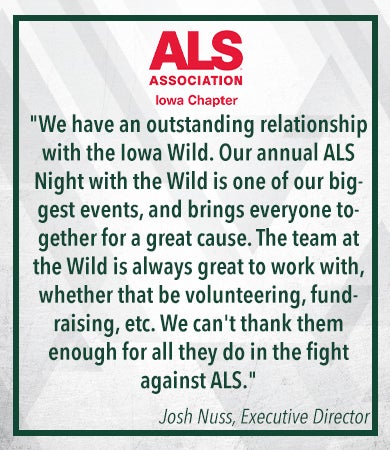 The ALS Association Iowa Chapter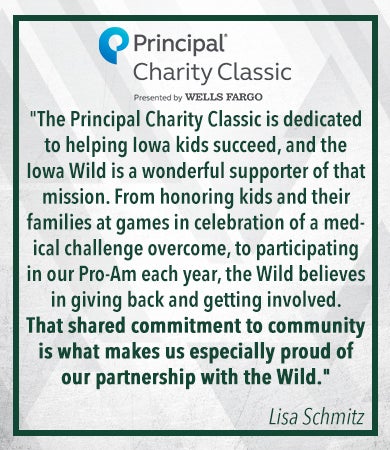 Principal Charity Classic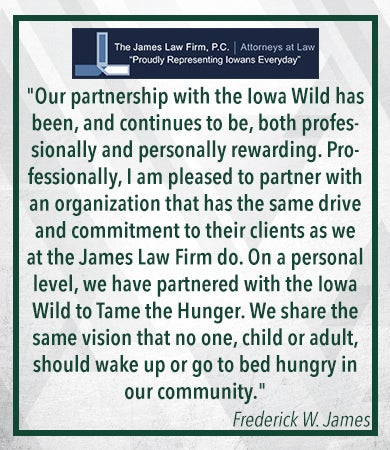 The James Law Firm, P.C.