MINNESOTA WILD FOUNDATION DONATES $30,000 IN CENTRAL IOWA
Jun 29, 2017
Sled Hockey League To Begin Play in Central Iowa
DES MOINES, IA – The Iowa Wild, in conjunction with the Minnesota Wild and the Minnesota Wild Foundation, announced on Thursday the allocation of $30,000 in donations for the Des Moines community.
Over the last four years, the Iowa Wild and Minnesota Wild have worked diligently to improve the quality of life in the greater Des Moines area through various community partnerships. In a continued effort to enhance the central Iowa community, the Iowa Wild and Minnesota Wild Foundation has selected three local organizations to donate a total of $30,000.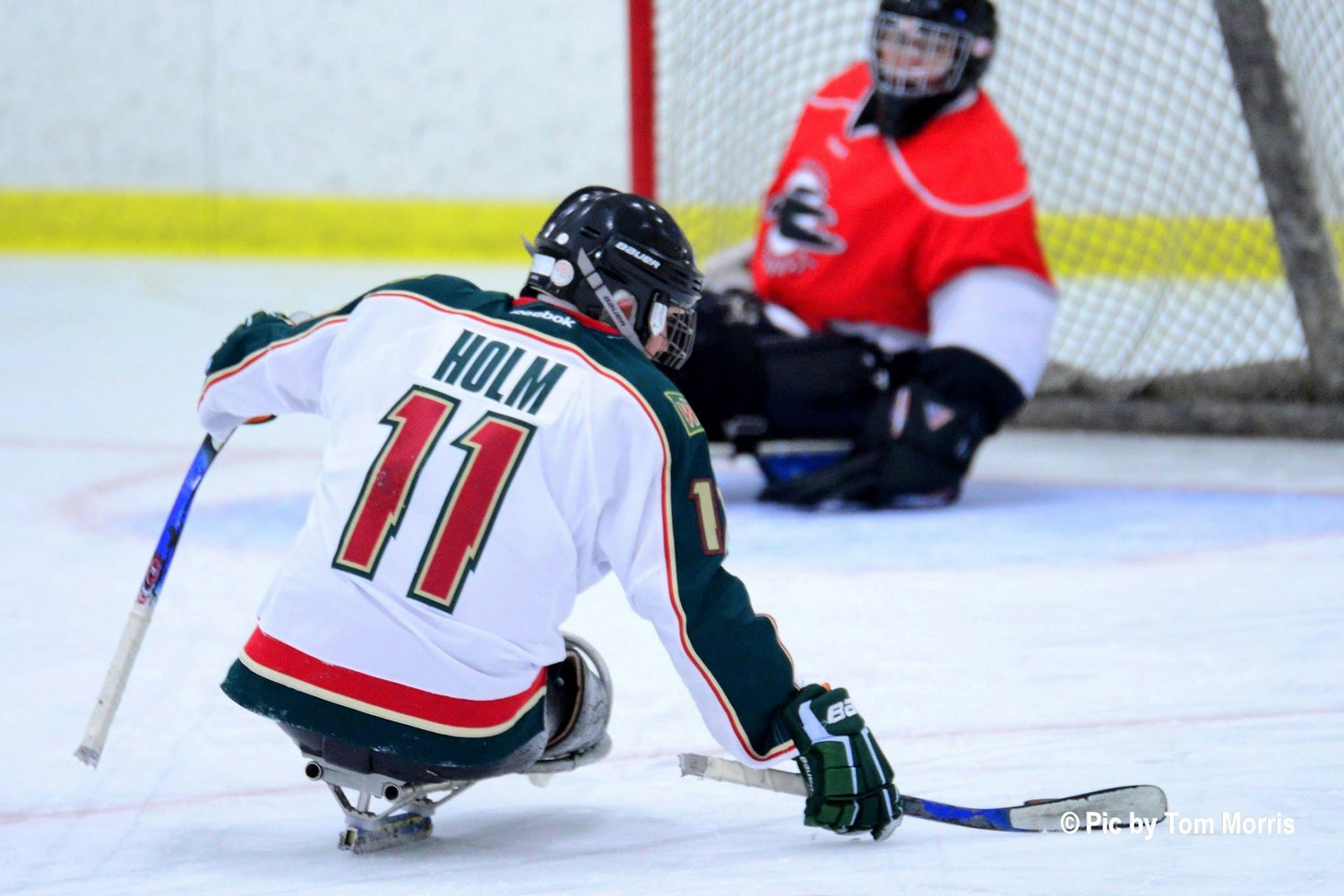 With Sled Hockey popularity growing across the country the Minnesota Wild Foundation announced it will help jumpstart a new Sled Hockey program in Des Moines through a partnership with Adaptive Sports Iowa. Adaptive Sports was established in 2011, and since then has provided revolutionary sports opportunities for Iowans with physical disabilities. The Minnesota Wild Foundation has contributed $12,000 to help purchase hockey sleds, sled accessories, helmets, hockey sticks and ice time.
In an effort to strengthen and assist the Des Moines Youth Hockey Association (DMYHA), the Minnesota Wild Foundation has awarded $13,000. The funds will be used to implement a "Learn to Play" program, Iowa Wild and DMYHA branded jerseys for youth house leagues, "Girls Try Hockey For Free" event, 8U travel program assistance, and a "Red White and Blue" program. The various youth hockey programs will focus on tutorials, purchasing ice time, training, and jerseys.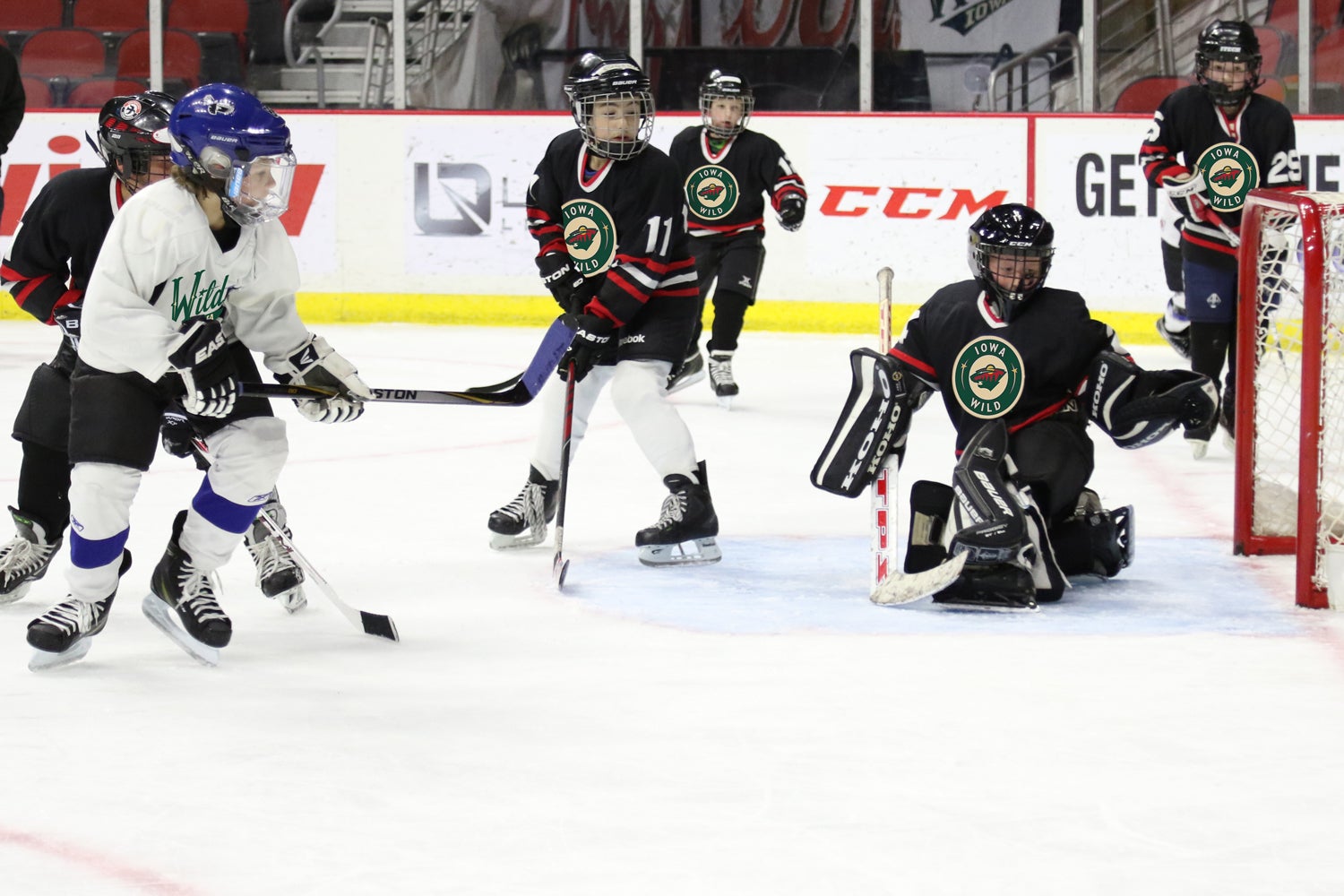 Finally, the Minnesota Wild Foundation is donating $5,000 to the Boys Scouts of America – Mid-Iowa Council. The money will be used to assist in After School Scouting Programs throughout Des Moines. The programs will help the Boys Scouts of America – Mid-Iowa Council exceed 1,000 scouts in central Iowa.

About the Minnesota Wild Foundation
The Minnesota Wild Foundation exists to support the game of hockey and improve the lives of families in the State of Hockey. Since its inception in 2000, the Minnesota Wild has invested over 14 million dollars back into the community through donations and service. The Minnesota Wild Foundation, with help from Wild players, supports pediatric medical causes, serves as the largest non-member funding source for Minnesota Hockey, and provides fundraising opportunities for youth hockey associations across the state. For more, visit wild.com/foundation.
Opening Night 2017 is slated for Saturday, Oct. 7 with a complete 76-game regular season schedule announced at a later date during the summer.
Follow the Iowa Wild on Twitter @IAWILD or like us on Facebook at www.facebook.com/iawild.
The Iowa Wild 2017-18 season is presented by Mercy Medical Center: and runs from October through April. Fans may purchase seats to see any of the team's 38 regular season home games at Wells Fargo Arena. Season tickets to see the Wild play its 2017-18 season at Wells Fargo Arena start at just $10 per game. For more information on tickets, including ticket plans and group seating, please contact the Wild ticket office by calling 515-564-8700 or go to www.iowawild.com.
-- IOWA WILD --
· BECOME AN IOWA WILD SEASON TICKET HOLDER
For more info on season ticket packages call 515-564-8700 or email Nate Berglund at [email protected]
· IOWA WILD IN THE COMMUNITY
To schedule a Wild appearance, contact Emily Hintz, Community Relations Coordinator, at 515-564-8731 or email [email protected]
· IOWA WILD CORPORATE SPONSORSHIPS
To create a customized advertising package for your company contact Brian Mather, VP of Sales, at 515-564-8720 or email at [email protected].
###
Back to All