THE WILD WIRE - BLOG #2
Oct 9, 2017
WHAT I SAW….
It was certainly a fun opening weekend for the Iowa Wild despite the results, with about 14,000 fans attending the two games against division rival Milwaukee. Both tilts were action packed with highlight reel saves, plenty of scoring and some good, hard-nosed physical play. It was the AHL at its finest.
Welcome to the @IAWild, Ryan Malone. Opposing teams, you should probably NOT mess with his teammates. pic.twitter.com/vMdoiykyOx

— Scott Reister (@scottreister) October 8, 2017
The Wild played with good pace, showed a willingness to fight (literally) until the end and if nothing else, they gained some chemistry with one another and now have some game footage to review / learn from.
Look, I get it, getting swept at home to kickoff the season stinks. Trust me, the players and coaches aren't happy about it.
But even though I stressed needing a better start in my last blog (read) the Wild showed a ton of promise over the weekend. They were dealt a tough opening-weekend foe in an Admirals club that's made the playoffs 14 of the last 15 seasons and racked up 93 points last season. Milwaukee returned their entire "D" core from last season, and they've got a group that's very familiar with their systems and expectations.
Like Milwaukee, the Wild also had a lot of returning faces (each team boasted 16 players with at least one game played from last season with their respective squad), however, a chunk of Iowa's returning members are young players. Most of the Wild's veterans (or more experienced players) were most recently with other organizations: Landon Ferraro, Ryan Malone, Ryan Murphy, Cal O'Reilly and Alex Grant come to mind. It's not an excuse, but in my opinion, it's certainly a possibility that it might take a handful of games to get everyone on the same page.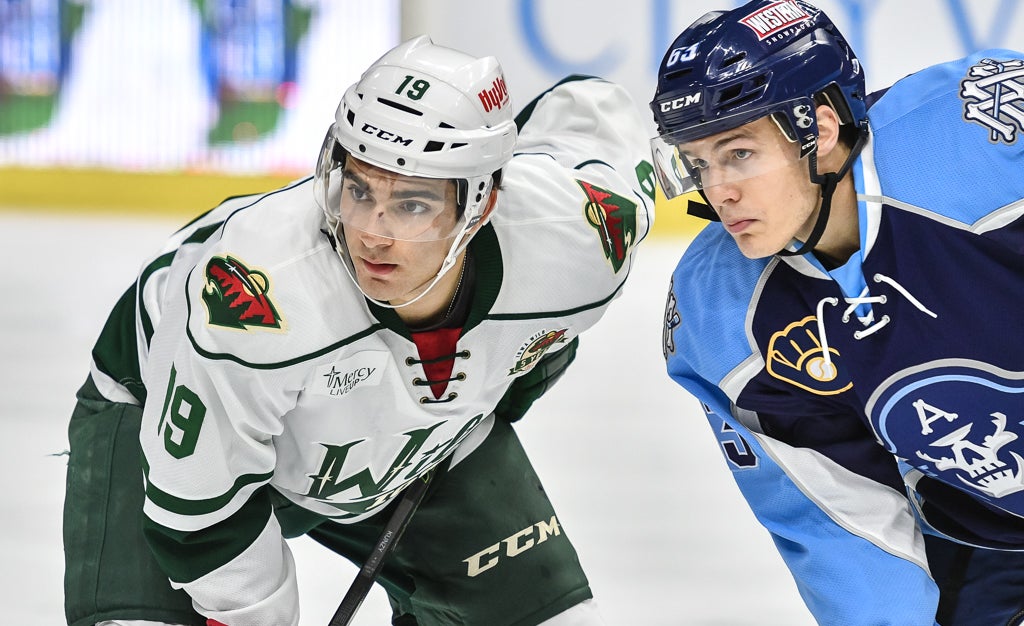 Saturday's 5-2 loss was much closer than the score indicated (Milwaukee recorded an empty-netter with less than a minute left) and the shots were almost dead even.
Sunday, the Wild again trailed throughout the contest, and literally ran out of time in an effort to force overtime. The 5-4 loss also included an empty-netter from the visitors, as Wild head coach Derek Lalonde pulled goaltender Niklas Svedberg with more than three minutes left when it was a 4-2 game. The Admirals tally into the empty cage made it 5-2, and that goal actually turned out to be the game-winner because of the late strikes from Luke Kunin and Pat Cannone (his second of the game).
If you've been a five-year season ticket holder, you've probably felt like this before: a bounce here, a break there and maybe one, or both, of those games has a different outcome. From a fan's perspective, it's tough to swallow.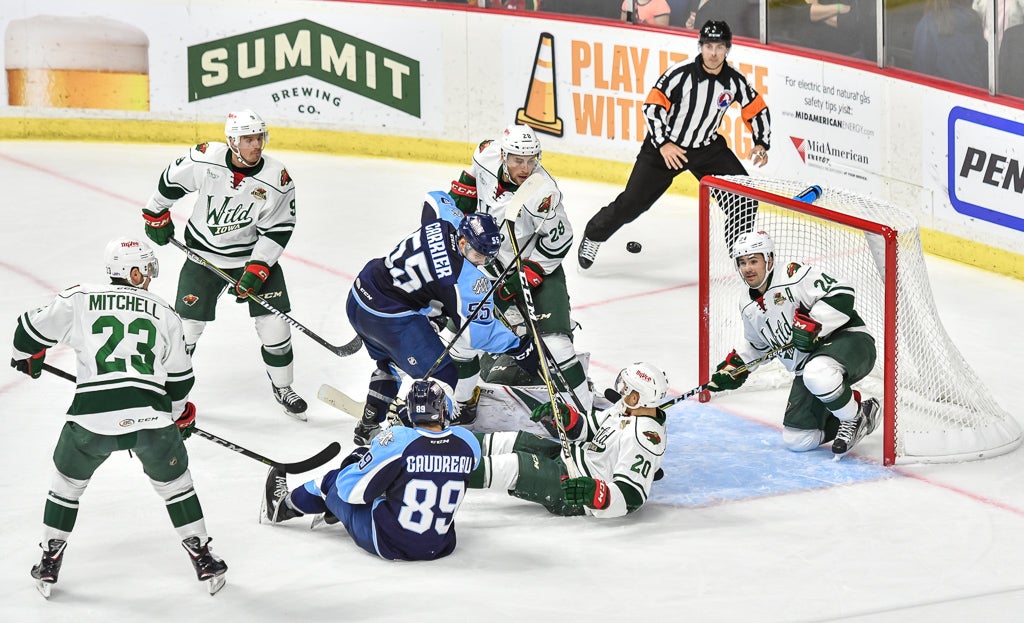 All I'm saying is, if you watched the games this weekend, you saw a lot of talent wearing green and white, and that goes a long way at this level. Associate coach David Cunniff told me after the game Sunday that the mistakes the Wild made are correctable, and because of that, he's encouraged they can get things cleaned up heading into this upcoming weekend. The club has off on Monday, they'll practice Tuesday – Thursday, and then host the Ontario Reign on Friday night (7 pm).
MIC'D UP
Last night, WildTV was in the house, as Dusty Peterson and Dan Myers were in town from Minnesota crushing some content for the big club's website.
It's my understanding Myers was working on a few features (of the written variety, because that's his gig). Meanwhile the "Dust-Man" (as I like to call him), had a mic set up on Coach Lalonde and rookie forward Justin Kloos. Peterson shot footage from between the benches, and knowing the elite production quality that WildTV cranks out, it should be pretty cool stuff once it's released. Stay tuned.
HOCKEY GONE WILD
Our first episode of "Hockey Gone Wild" airs Wednesday at 7 pm on 1460, KXNO. It's in your best interest to listen to yours truly and Josh Fisher (aka "Fish"). If you don't, I will find you….and if I don't find you, "Fish" will.
That's all I've got. Until next Monday…keep it real.
Back to All