AFTER FURTHER REVIEW - ALEX TUCH
Jun 1, 2017

Over the next few weeks Iowawild.com will feature several players and how their season stacked up in Iowa Wild history.
Right Wing – #17 Alex Tuch
GP: 57 - 18g-19a=37 Pts, +10, 6 GWG, 5 FG, 3 OTG, 2 SGW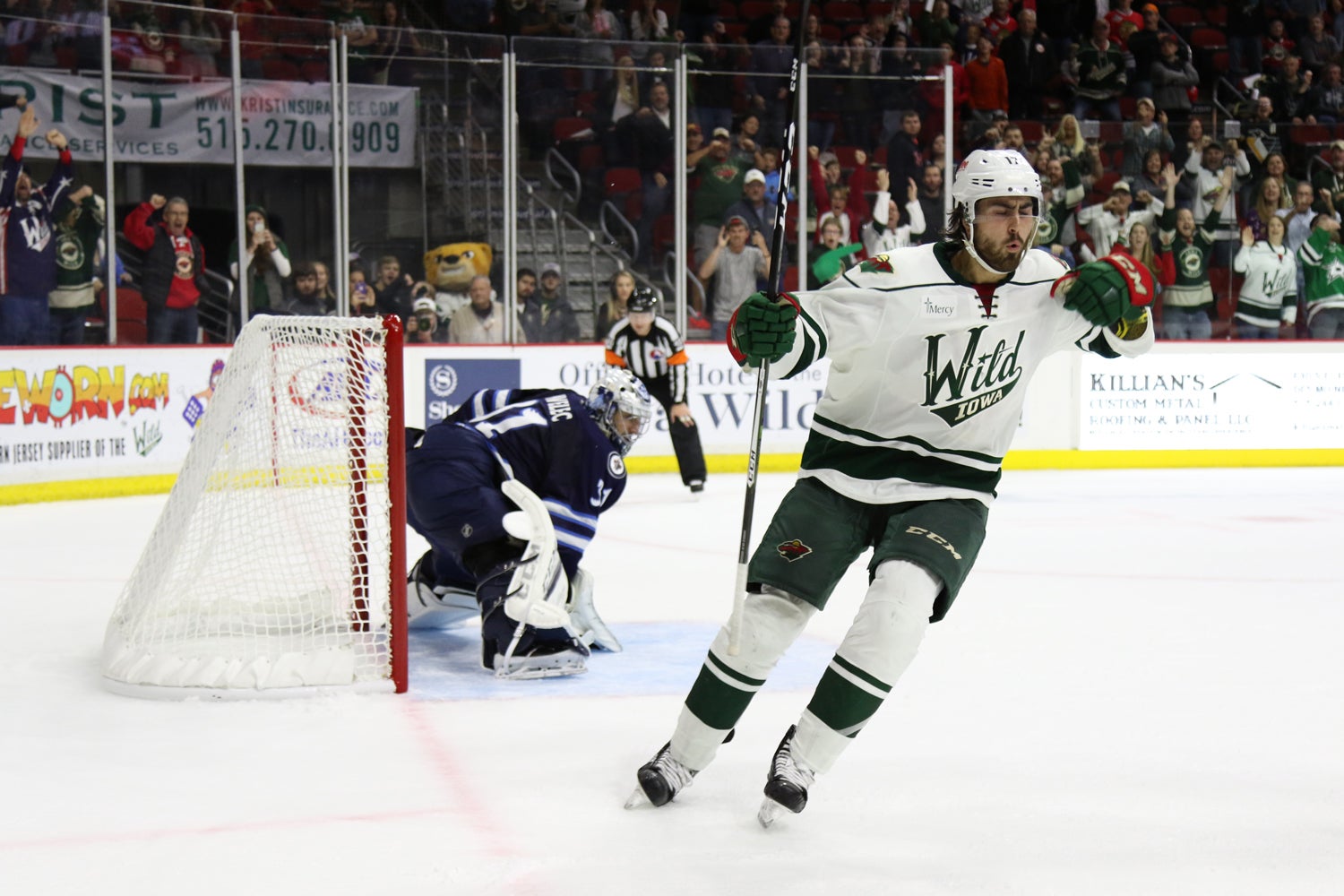 Alex Tuch had one of the best rookie seasons in Iowa history to date. Not only did he tie or set six new records, but more importantly his impactful and timely goals made his rookie season one to remember.
An injury and an NHL callup held him to just 57 games played for the AHL's Wild. If he had played in more games, the list of fallen rookie records would likely be longer. After all, Tuch finished one goal shy of tying Grayson Downing's record for goals in a season by a rookie. The 6-foot-5, 225-pounder was merely five assists away from tying Christoph Bertschy's rookie record of 24 set in 2015-16. The Baldwinsville, NY native was also three points away from tying the record for points in a season of 40, set by Downing in 2015-16.

With that said, Tuch, along with Maxime Fortunus, tied the team record with a +10 rating. He also tied a team record with a +4 rating in a 5-1 win at Rockford on Jan. 28. The young forward also set a mark of his own with six game-winning goals, which not only set a rookie record, but a new team mark as well. He also joined three others as the only players in team history to score five first goals. Another category checked off his record list is that of overtime goals, Tuch tallied a team record three of them.
It was obvious that Tuch would be a big part of things from the early stages of the season. Needing its first win of the season, Iowa looked to rookie Alex Tuch for some help in the team's second game of the season. The 21-year old provided a shootout game-winning goal on Oct. 15, propelling Iowa to its first home win of the season at 3-2.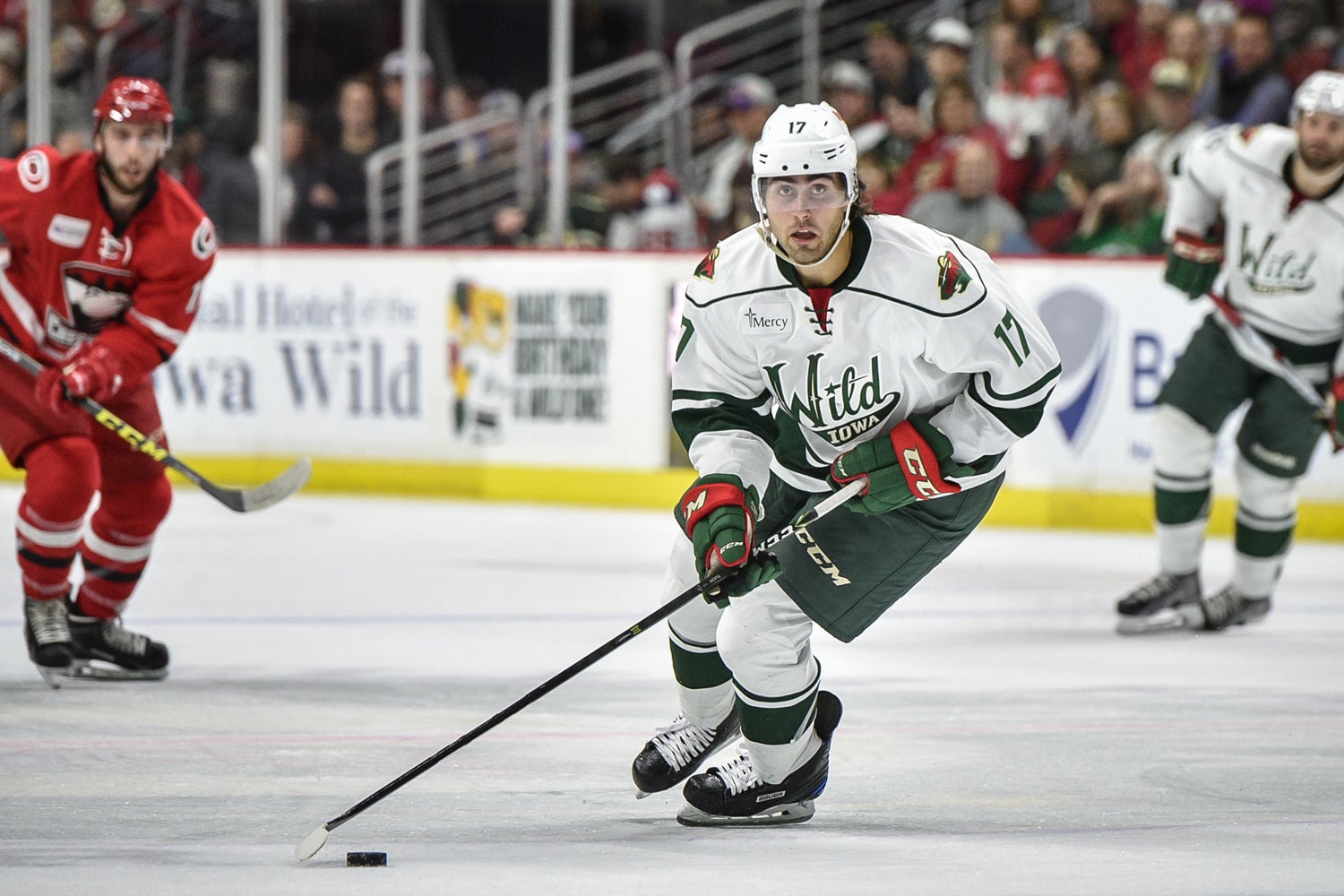 In late January, he became the first forward in Iowa history to play in the AHL All-Star Classic, having been named to the Central Division All Stars. The Central Division claimed its second straight 3-on-3 tournament win with an Iowa Wild skater impacting the final results. Defenseman Gustav Olofsson helped the Central Division win in 2016.
The most important part of the season came on Feb. 2 for Alex Tuch, that's when the Minnesota Wild rewarded him with his first NHL callup. Tuch made his debut for the big club in Vancouver on Feb. 4. Minnesota posted a 6-3 win and Tuch played 14:39 of ice time with two blocked shots in his first NHL game. In all, Tuch played in his first six NHL games without picking up his first point.
The 2016-17 season was a memorable one and the bar has been set high for Alex Tuch. His goal for the 2017-18 season will be to make the roster for Minnesota, and if he doesn't, look for him to terrorize opposing AHL goalies until he gets the big club's attention.

Aside from his work on the ice, it's hard not to mention his work in the community. In April, Tuch was named Iowa's AHL/IOA Specialty Man of the Year after participating in numerous charitable events.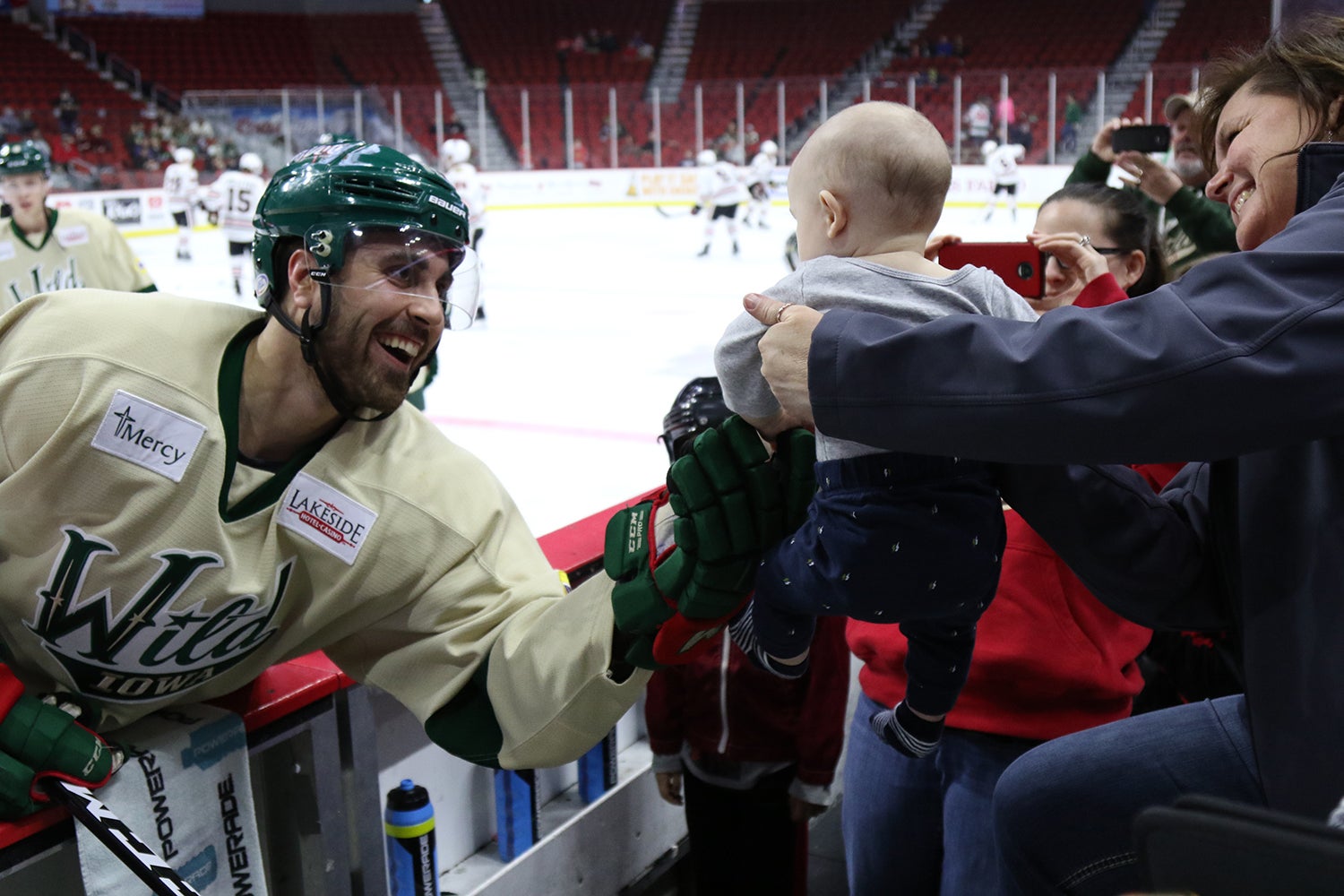 Tuch's Rookie Records
Highest +/- For a Game – (+4) tied team record
Highest +/- For a Season – (+10) tied team record
Game-Winning Goals (team/rookie) – 6
First Goals – 5 (tied team/rookie)
Overtime Goals – 3 (broke team/rookie)
Unassisted Goals – 4 (broke team/rookie)
More Further Reviews -
Alex Stalock
Mike Reilly
Zack Mitchell

Back to All